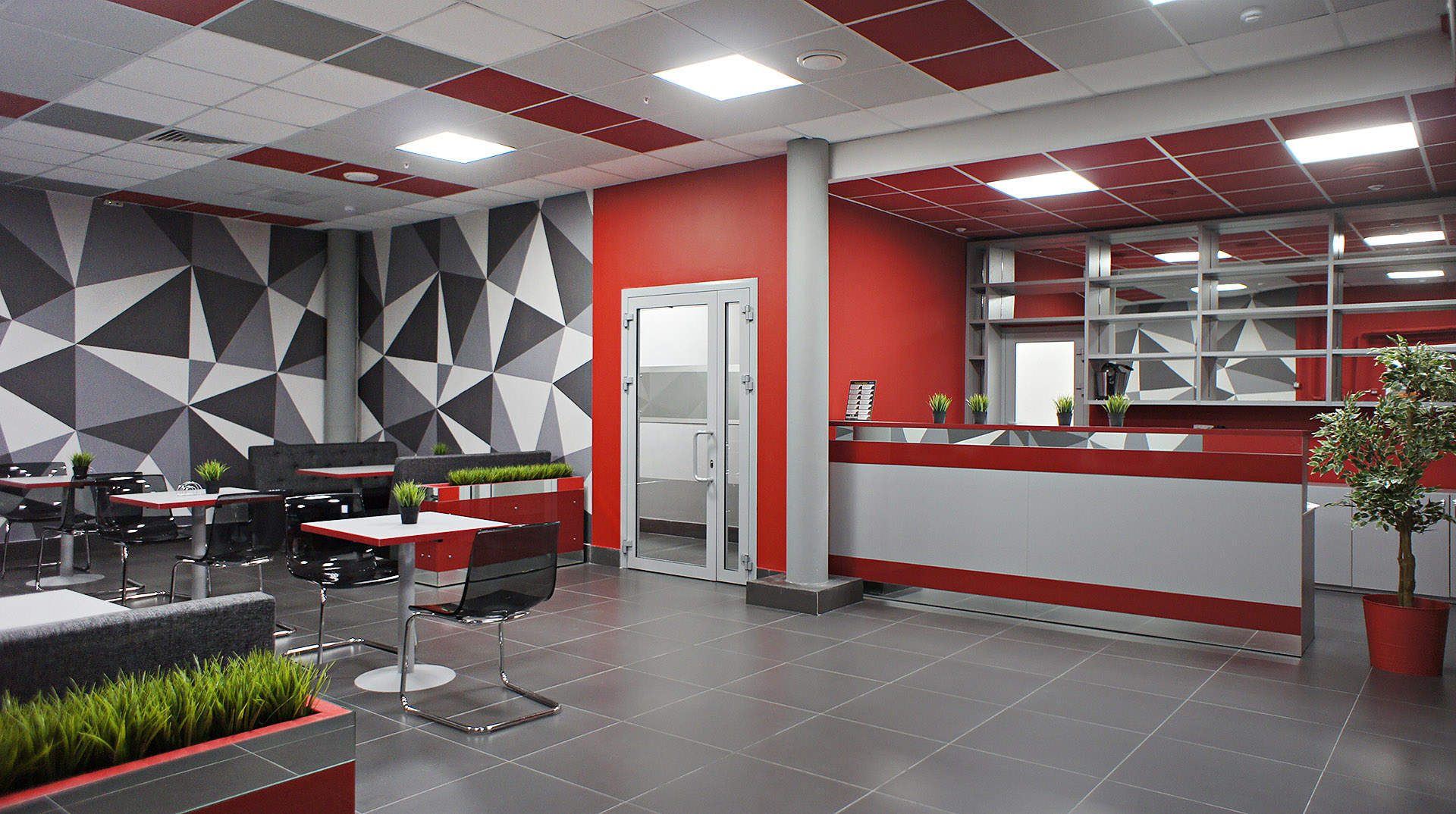 On this project we were faced with the task of designing an interior that could compete with the well-known clubs of the city, which often, despite their professionalism, underestimate the role of good design. We tried to bring sporty design to a new attractive level.
The interior uses a contrasting combination of shades of gray with white and red, these colors are not accidental, because red is an exciting color that suits a sports facility perfectly, and in combination with gray it looks even brighter. The interior also uses contrasting polygon shapes on the walls of the cafe to emphasize the modern, dynamic rhythm.
The fitness club "ALFA GYM" has many sports areas, these are: a gym, a boxing room with a full-fledged ring, rooms for group programs, including both aerobic and strength training, yoga, Pilates. The club provides dry and wet saunas. For everyone there is something to their liking.