Russia, Kazan, Moskovskaya str.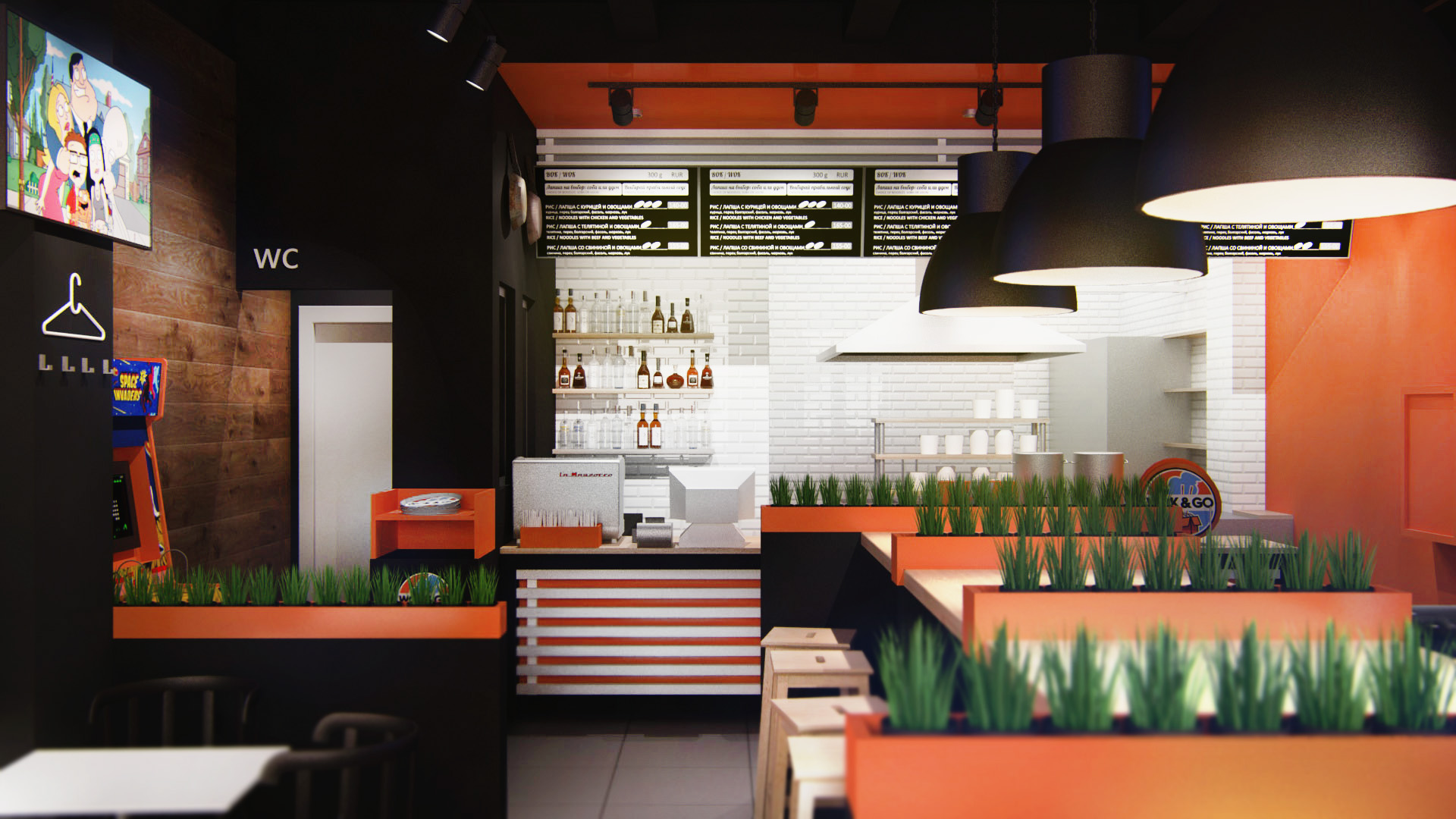 Wok&Go was born back in 2012 in Kazan, Astronomicheskaya str. The unique style of the institution has been preserved in the subsequent project. Juicy and contrasting color scheme is present both in the interior and in the details of corporate style.
The layout of the cafe at Moskovskaya is solved by the main center table for 12 seats, which can be used by individual groups of visitors, as well as large companies for general meetings and events.
The central zone is marked by a light spot of loft fixtures. The "quick" guest area is aimed at the window overlooking Moskovskaya Street, and is one of the main elements in attracting customers.
Open kitchen area in a light finish is a symbol of cleanliness and well-established technology of cooking delicious food.