Private house on the river Volga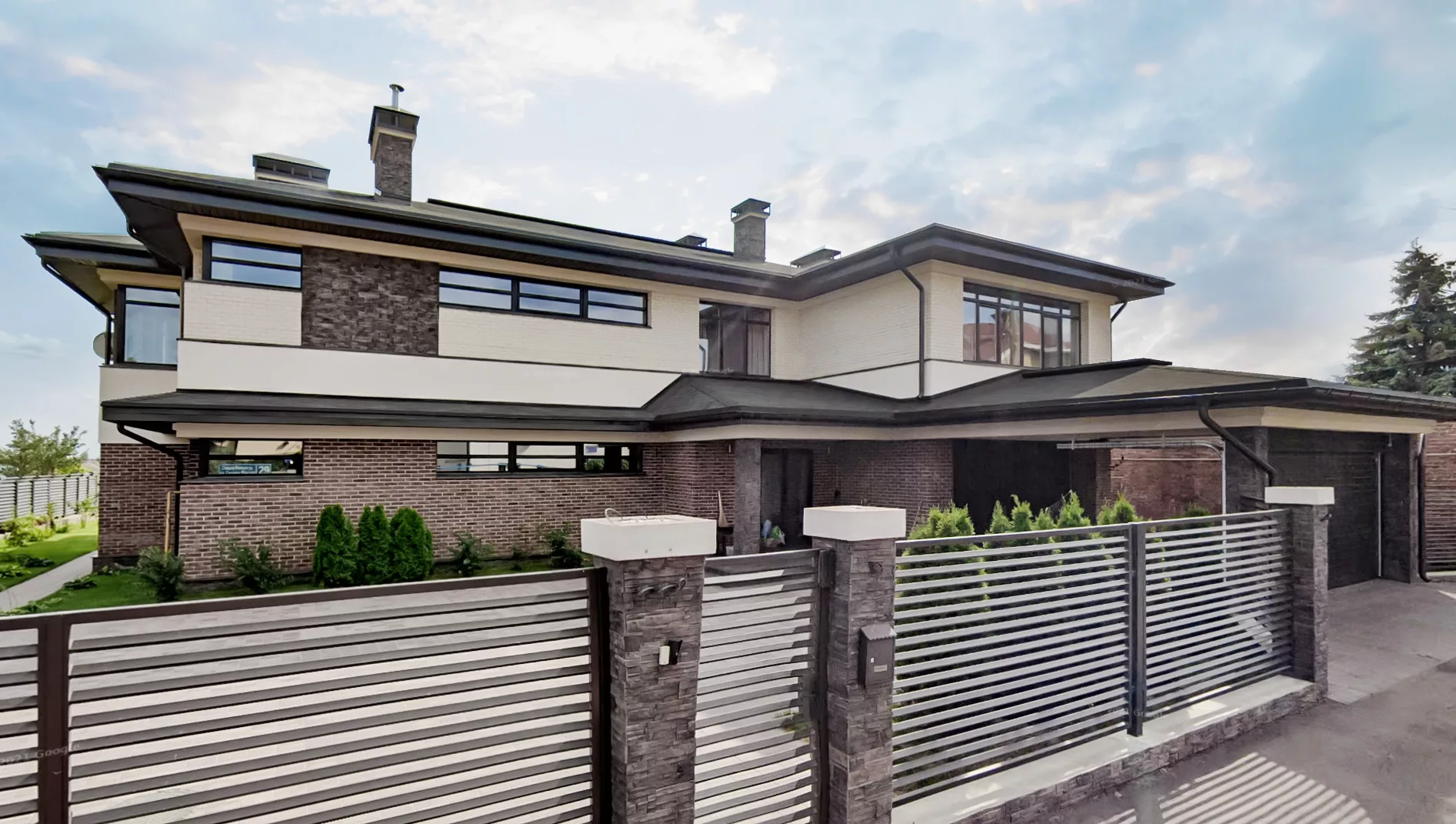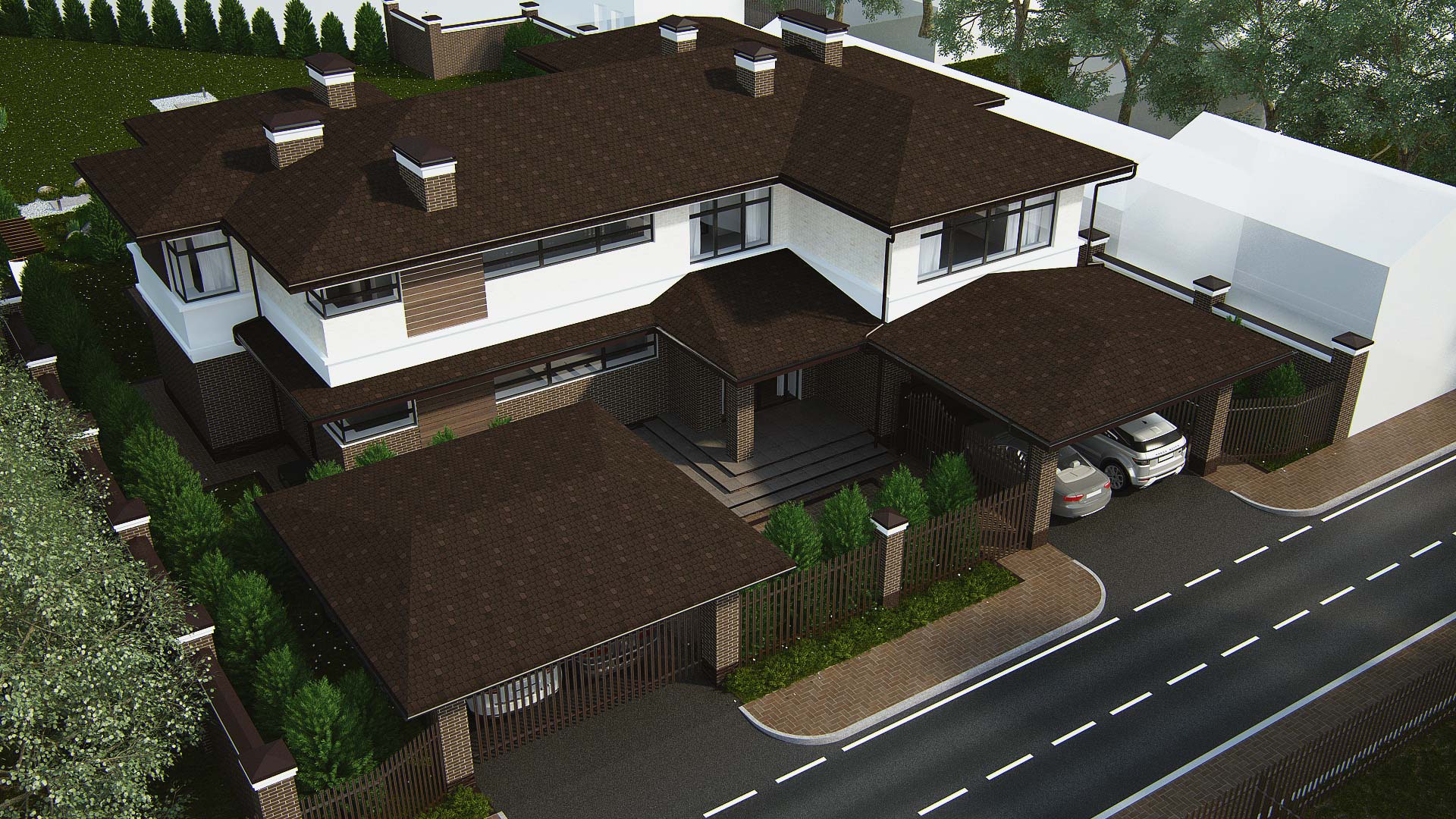 The house is a complex multi-component volume, flattened in the horizontal plane. Under the wide overhangs of the roof, many functions are combined to make the stay of the owners of the mansion as comfortable as possible.
The internal structure of the house is concentrated around the spacious living room with a fireplace and a sofa group, overlooking the landscaped plot and the Volga River through a large panoramic window. From the living room, connected to the kitchen, you can access the summer terrace with a swimming pool and a covered terrace for summer time.
The architectural solution is made in a restrained classical style with some pervasive modern elements. The appearance of the building is fundamental, created using high-quality building and finishing materials, such as: ceramic clinker, natural stone and modern roofing.
For all its fundamentality, the building seems light, due to the large areas of glazing. This solution was chosen intentionally, as the building is located in close proximity to the shoreline of the Volga River, and in addition to visually easing the appearance, we maximized the view from almost all the rooms.