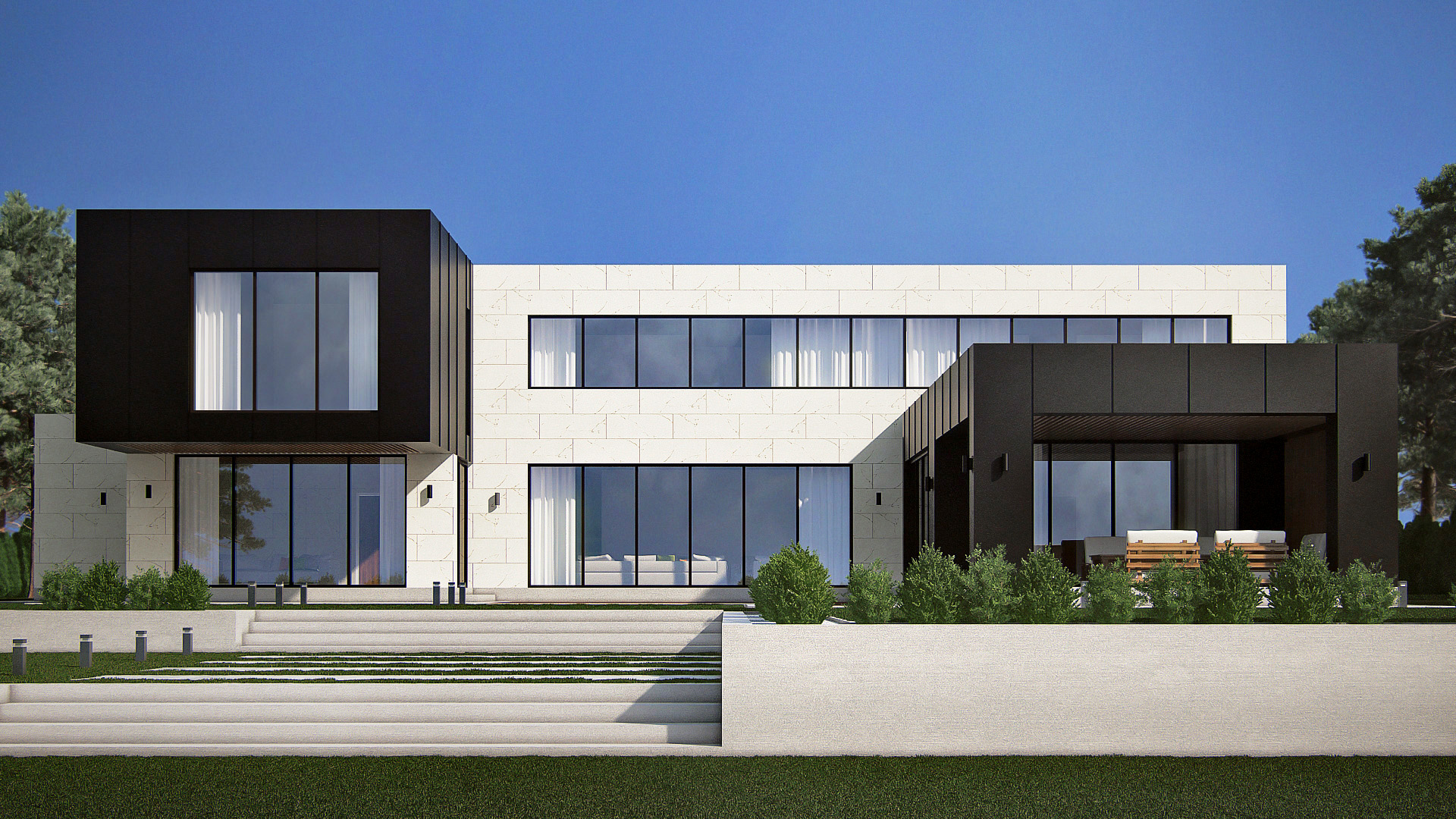 On the coastal territory of the black sea in the Crimea is a beautiful plot for a private villa in the shade of a pine forest.
The style was decided to be minimalist, and the space of the interiors was filled with sea air. Excessive decor and details were initially excluded. The area of the rooms had no usual limitations. When choosing the façade we were inspired by the surrounding landscape and rocks.
Contrasts in the façade finishes accentuate the sultry lighting and rich midday shadows, while large expanses of glazing dissolve the house's brutal silhouette into a heavenly background.
The interior area of the house is spacious, there are no rooms that do not have a lot of air and space. All the rooms are arranged very functionally. The connections between them are ergonomic and specifically designed using the latest methods of designing living spaces.
Author:
Nadar Andrei
Nadar Elina