Фитнес клуб "FITMIX CENTRE"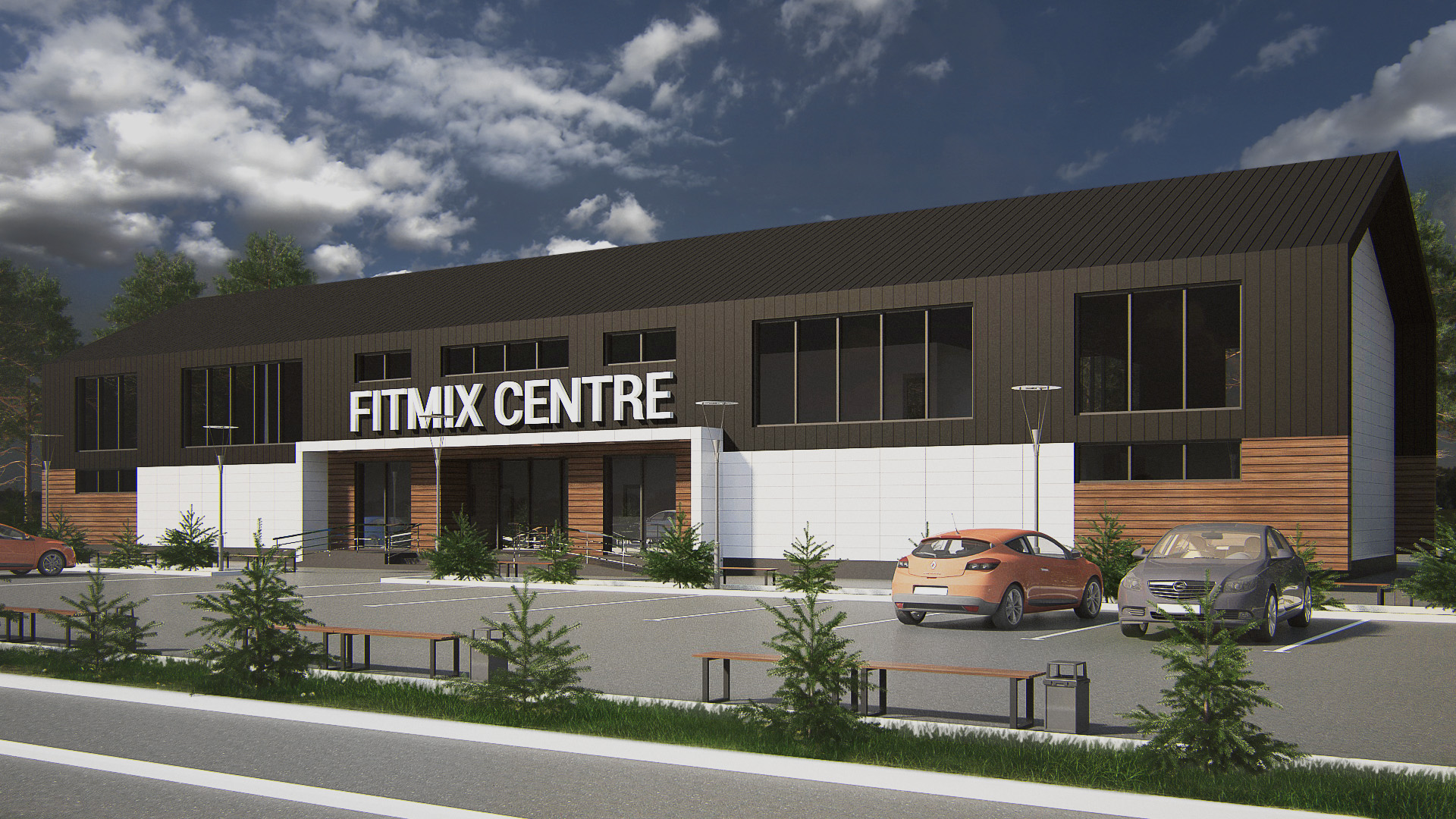 The concept of the club "Fitmix Centre" was developed as a universal model of modern, comfortable and functional, free-standing fitness club, located outside the city
The club is divided into men's and women's areas. On the first floor there is a lobby, reception, locker rooms. On the second floor the gym and group programs area.
The exterior styling of the club can be attributed to modern minimalist and functional architecture.
The building is based on a reinforced concrete frame. The exterior finish is made of metal, ceramic granite and façade plastic with wood texture.