Restaurant "Duck in a bowler hat"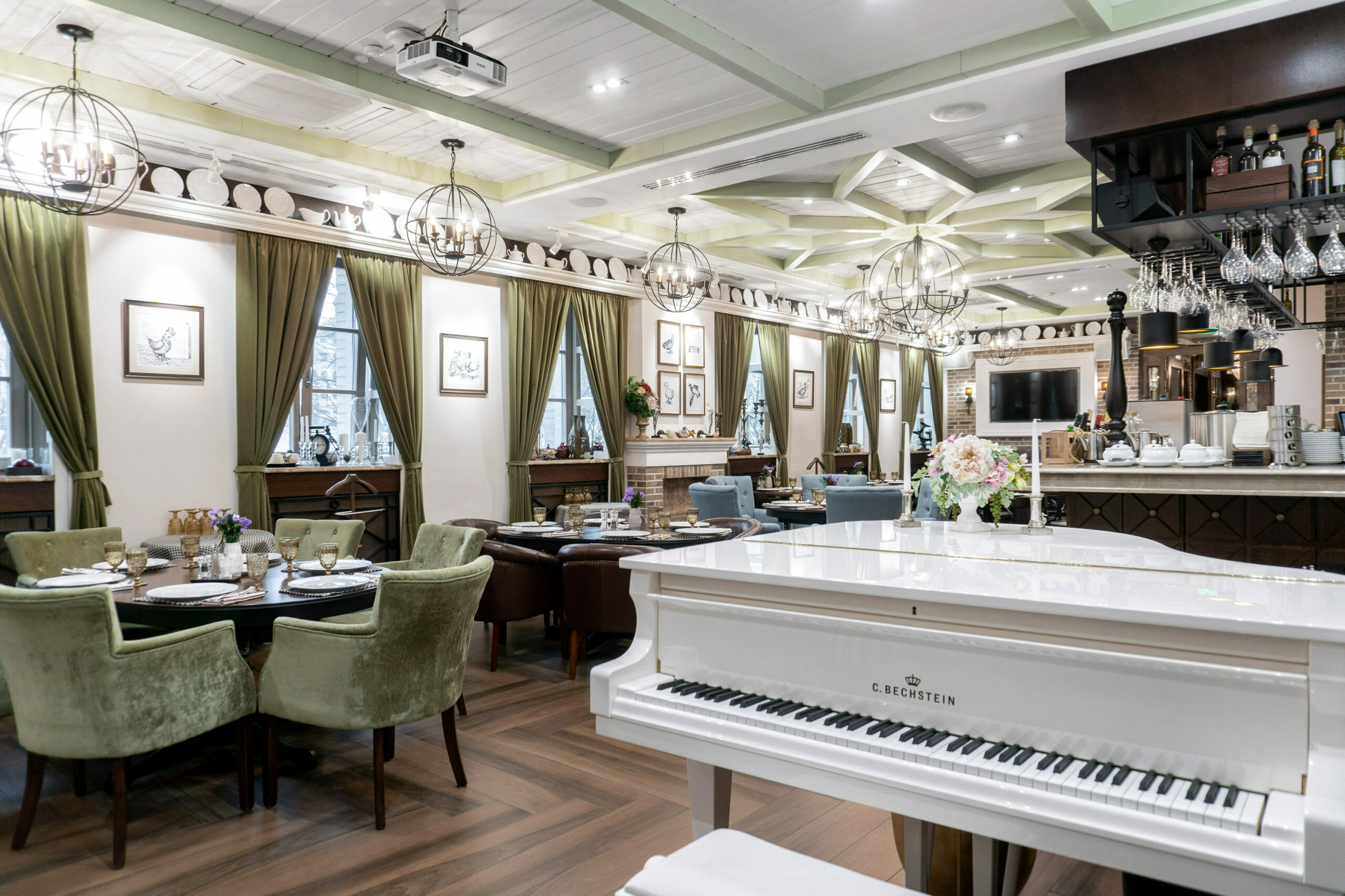 "Duck in a bowler hat" is a restaurant located in the very center of the city of Kazan on the street. Dzerzhinsky, 13 near the park "Black Lake".
The name of the restaurant was not invented by chance and long before the opening. The fact is that in the courtyard of the house where the restaurant is now located, the duck hatched chicks. The time has come for the chicks to learn to swim and they headed towards the lake, where the owners saw them. Inspired by the dignified gait of the duck family, it was decided to name the restaurant "Duck in a bowler hat".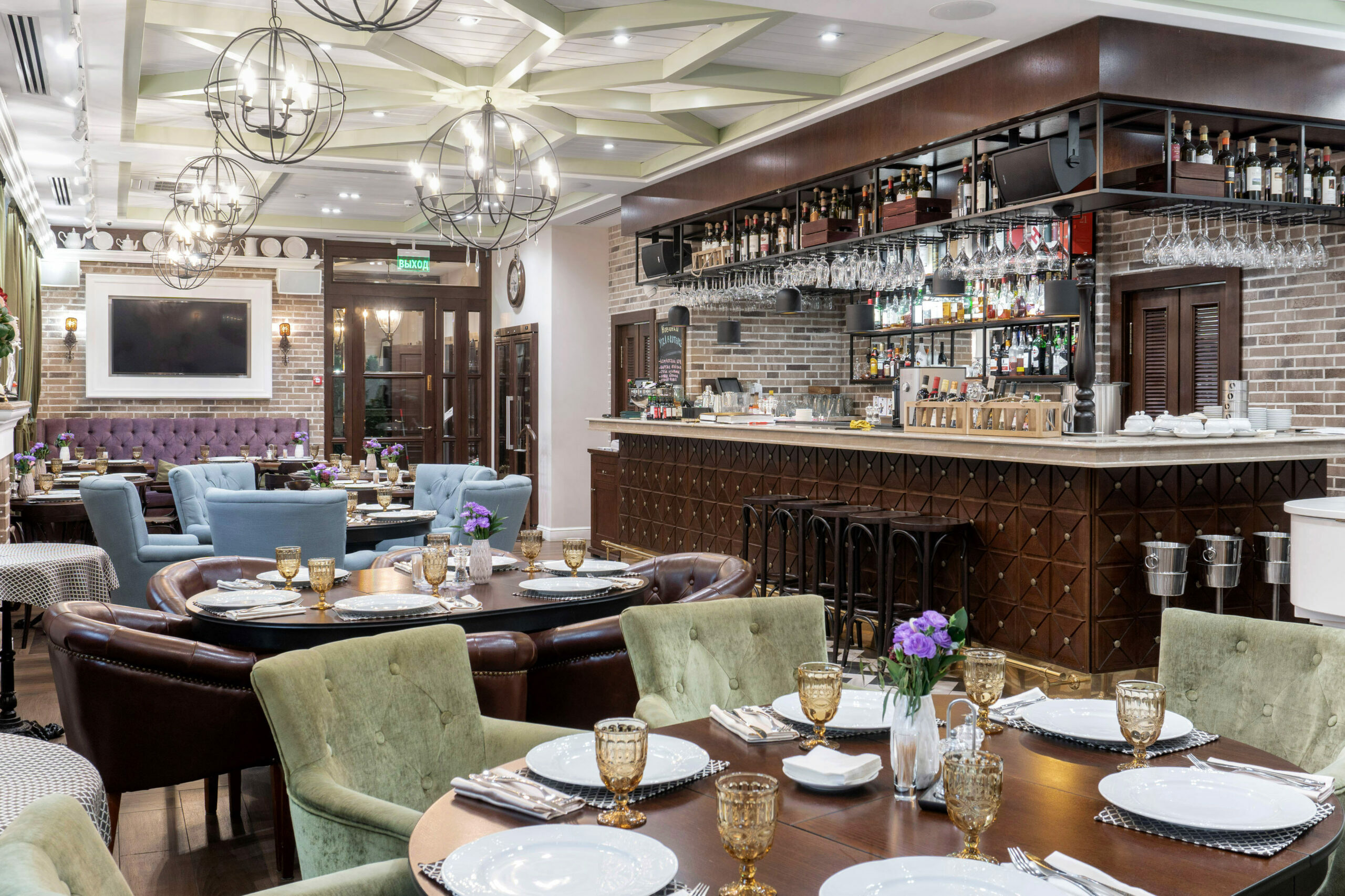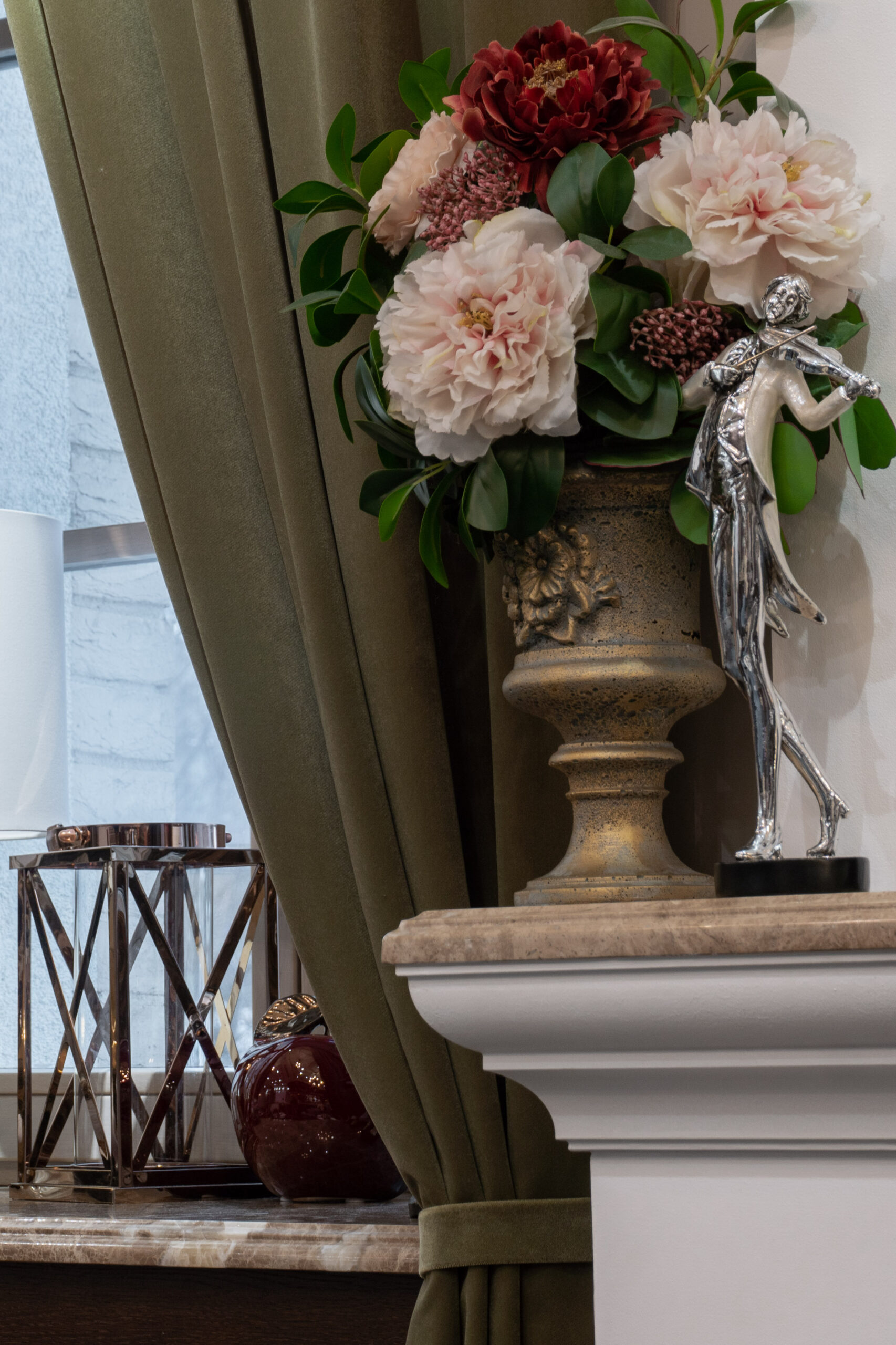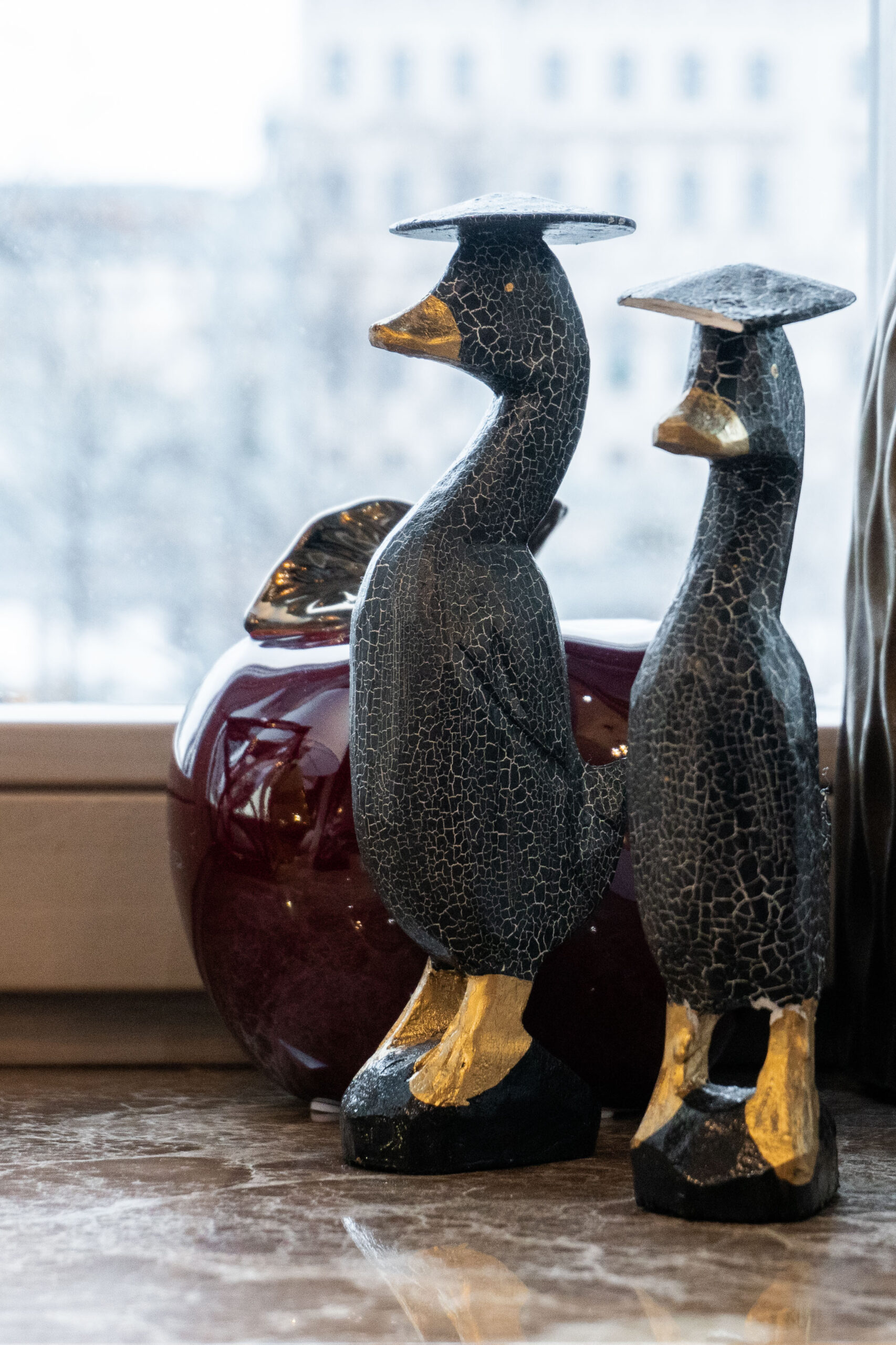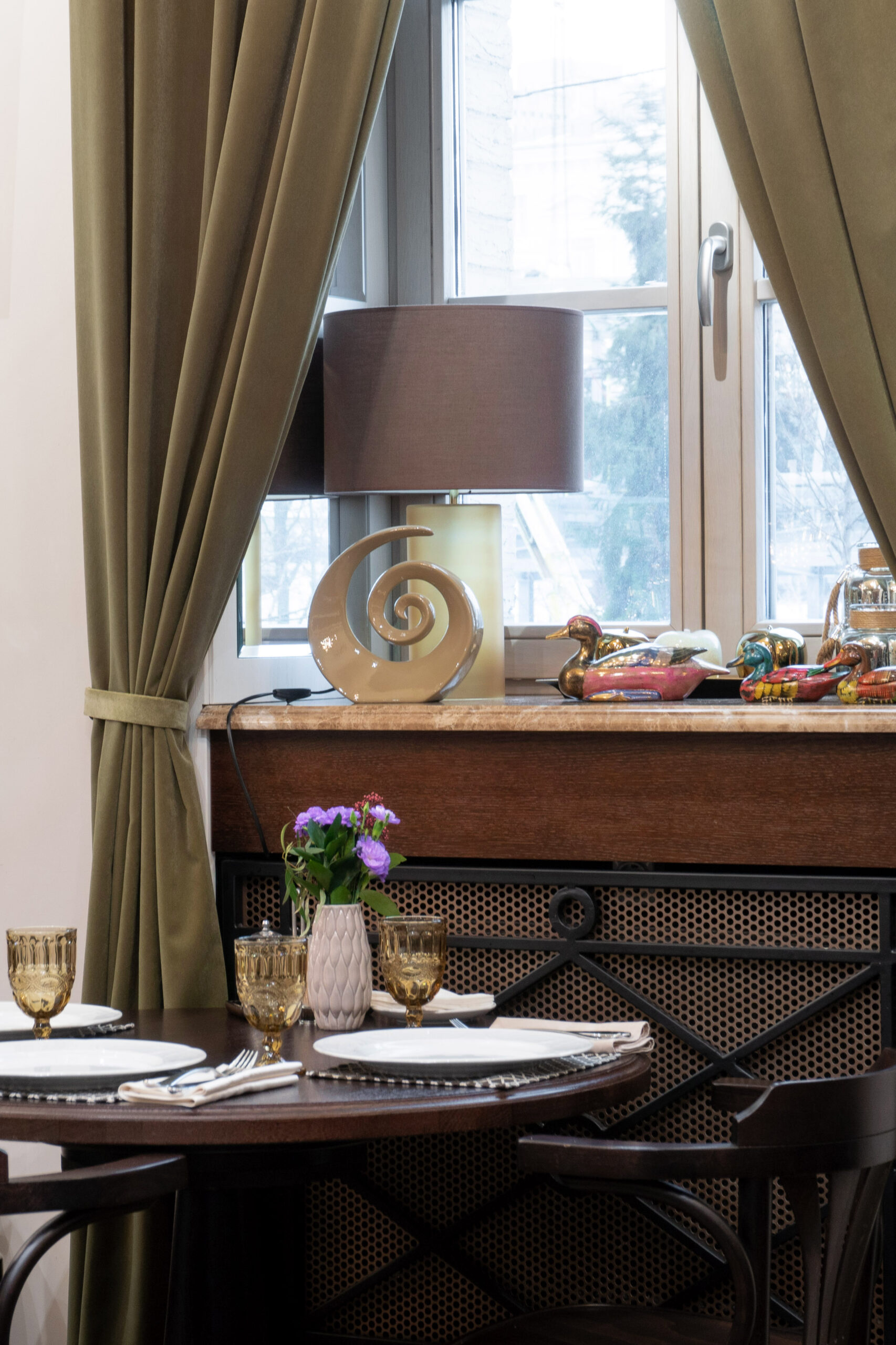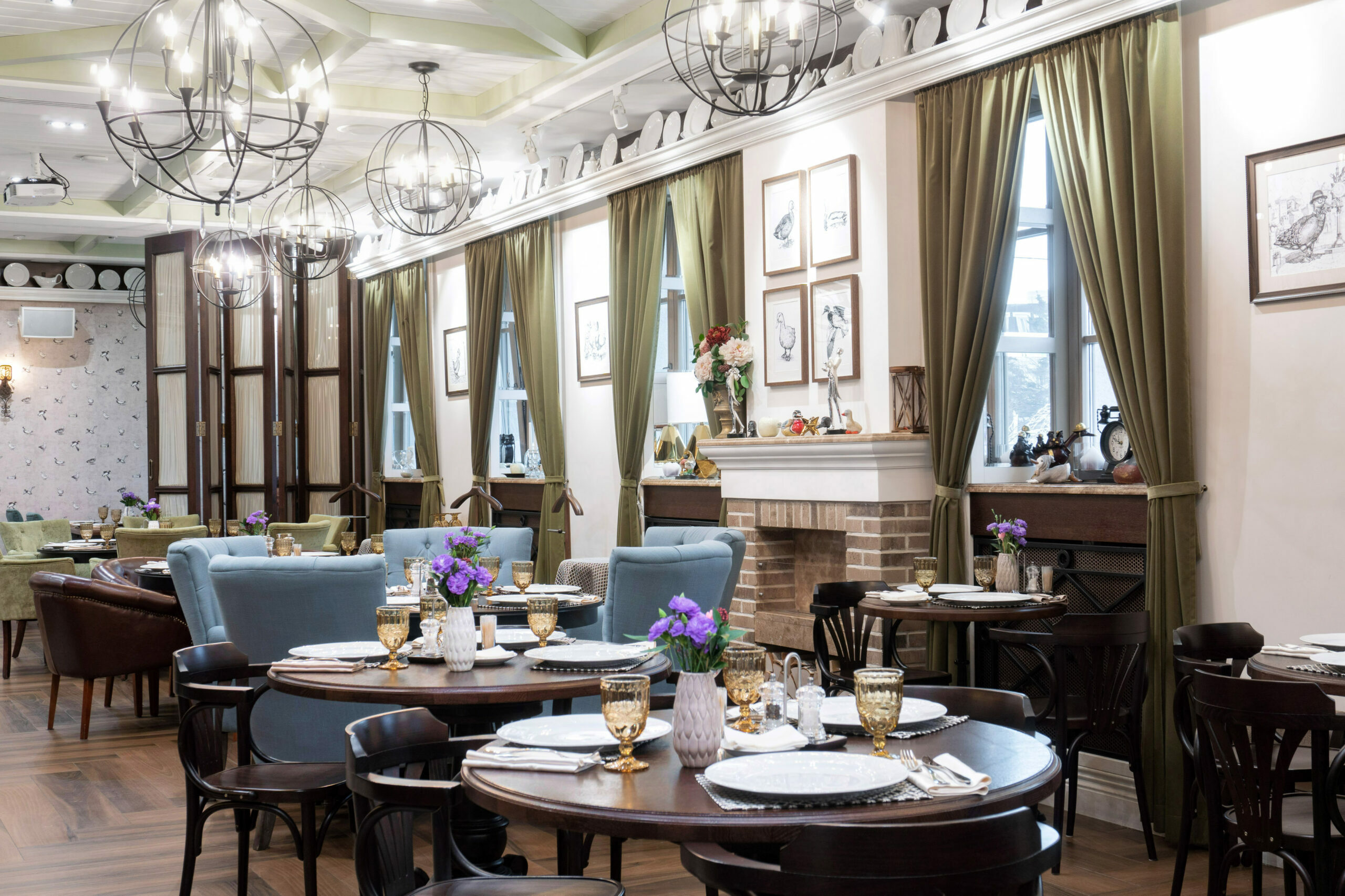 The Black Lake Park, as well as the Leninsky Garden, which are nearby for Kazan, are important places. This is a historical area in which, over time, the atmosphere of the old city has not disappeared. It is always a pleasure to spend free time here, walk and meet.
Recently, the local infrastructure has begun to develop little by little. Interesting establishments are opening that are in high demand. A worthy continuation was the "Duck in a bowler hat" restaurant, which we designed and built under our supervision.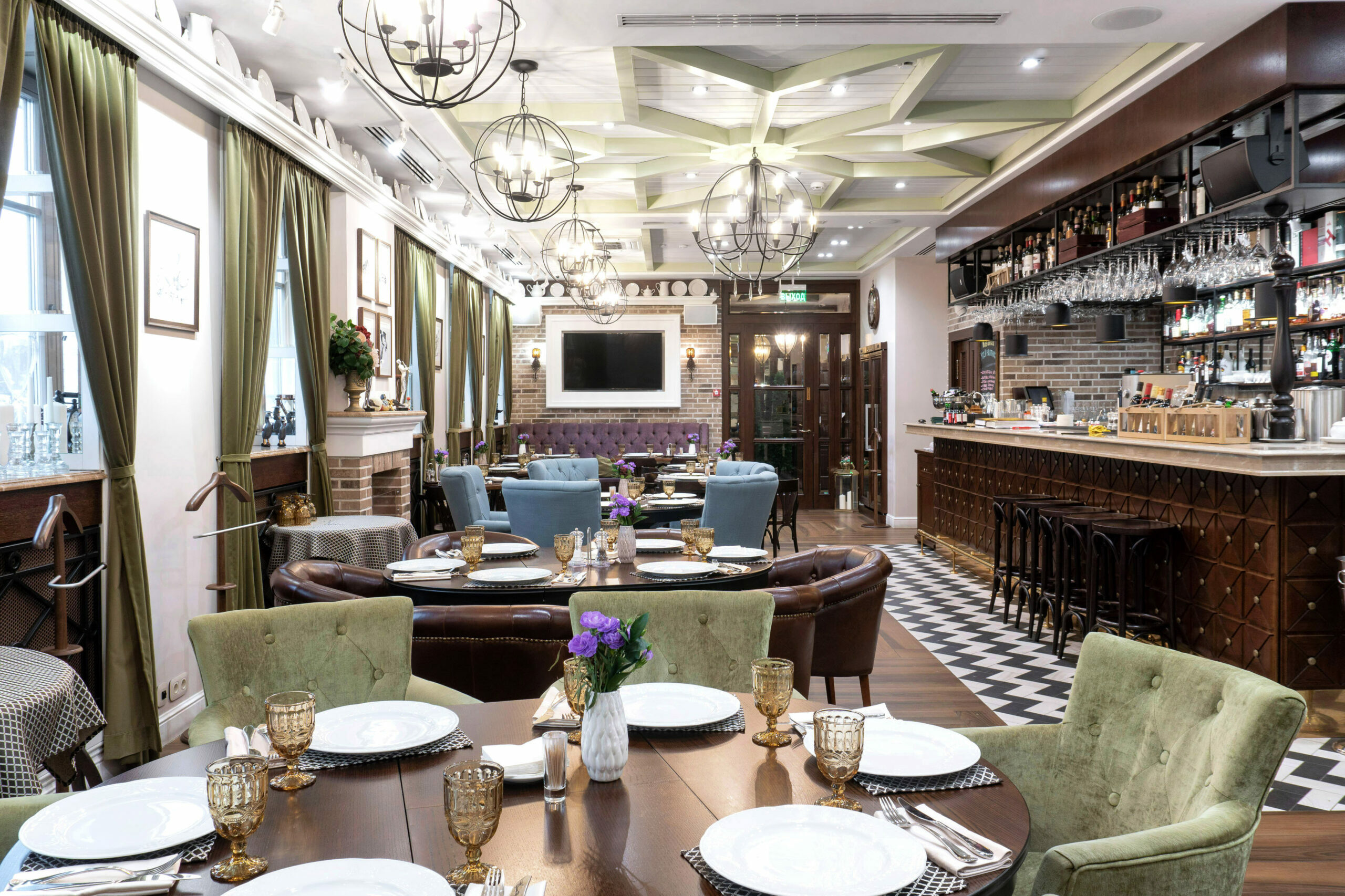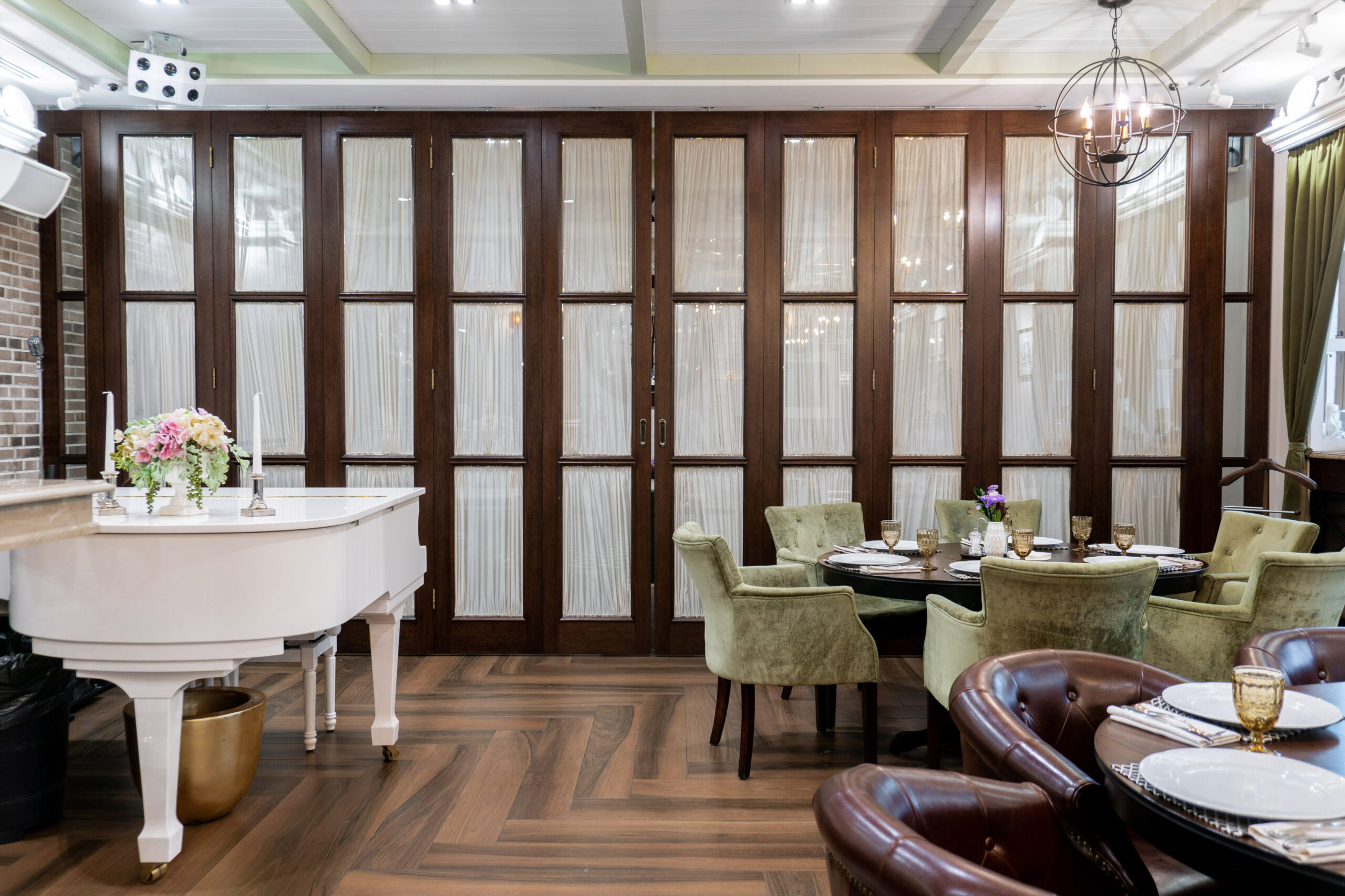 The interior of the restaurant is made in a classic style with a bias towards lush and expressive Provence.
Here you will see the integral elements of this style. These are expensive dishes standing openly on the shelves. Light green dusty range, inherent in accents and decor elements, classic furniture, lining in the design of the ceiling and much more. The whole interior is solved only in natural textures and colors, giving a cozy atmosphere a little more good quality.
Solid oak elements, such as sliding partitions separating the area at the end of the restaurant, a bar counter made in the form of an old file cabinet, also add to the interior the effect of antiquity and nobility.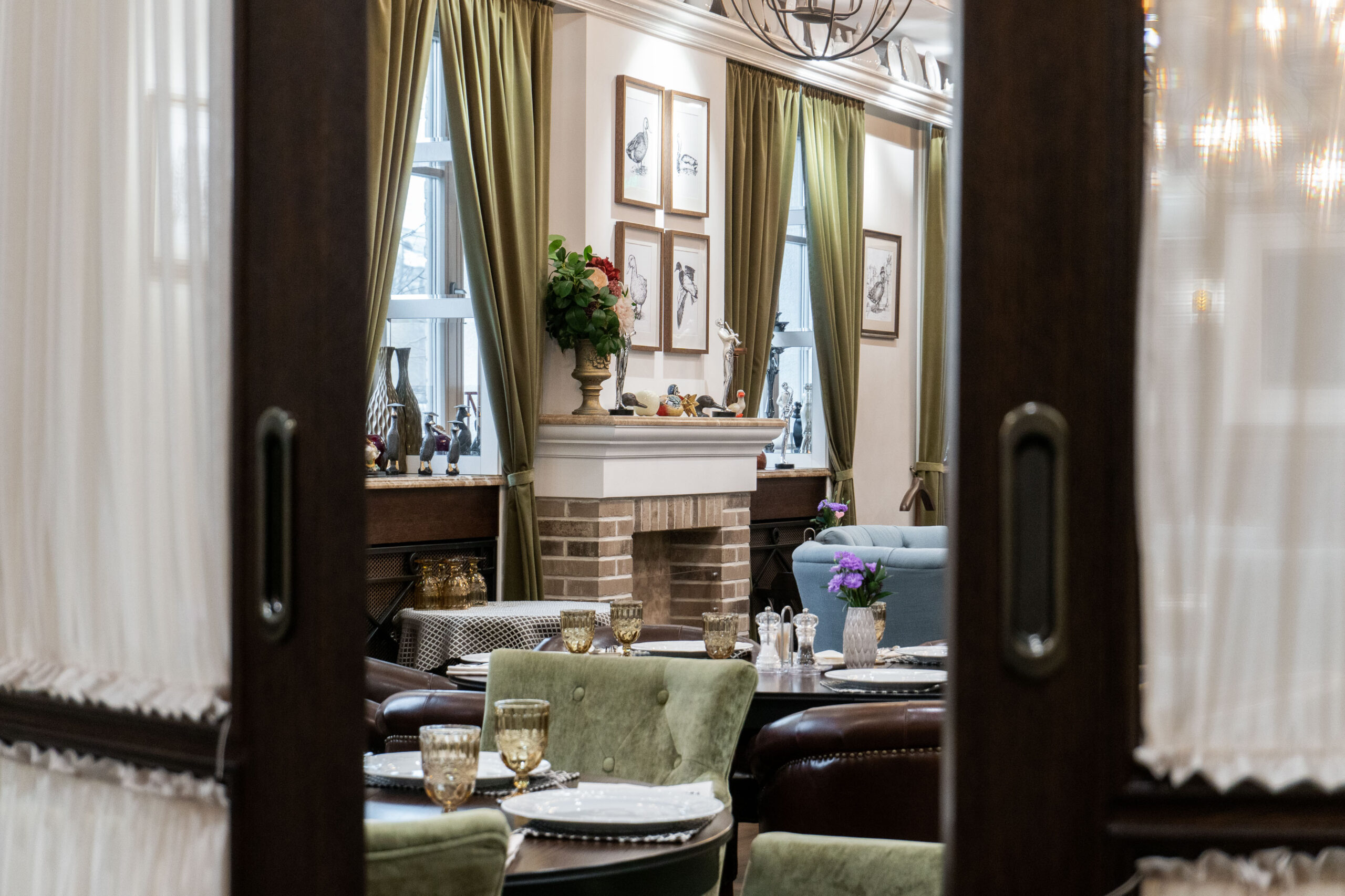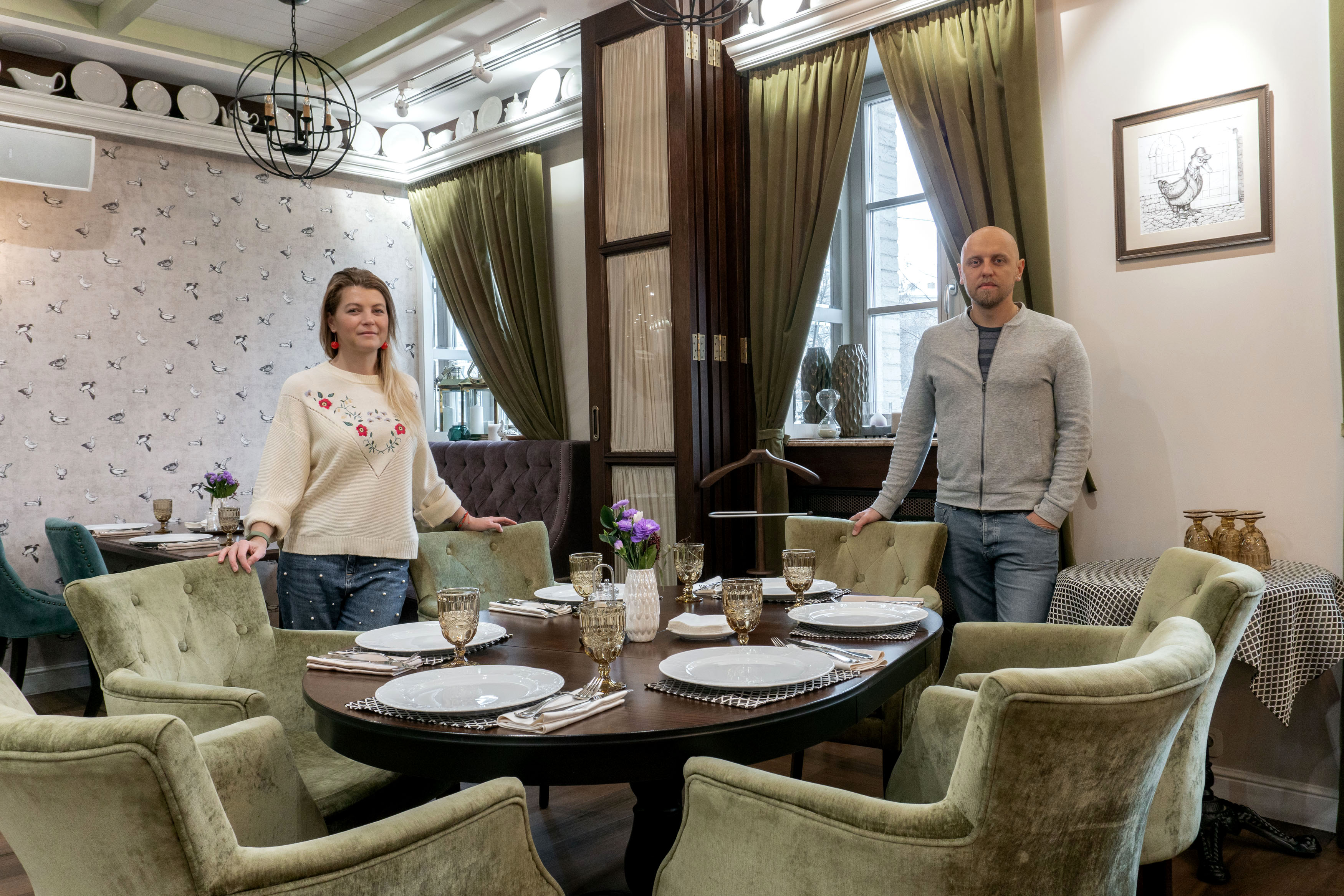 Along with the above advantages, another thing is that the restaurant is quite spacious. We tried to saturate the interior so much that it does not become overly theatrical. It's relaxed and calm here.
So the space and classic atmosphere of a cozy, good-quality restaurant with interesting cuisine is waiting for you.