Казань, ул. Московская, 48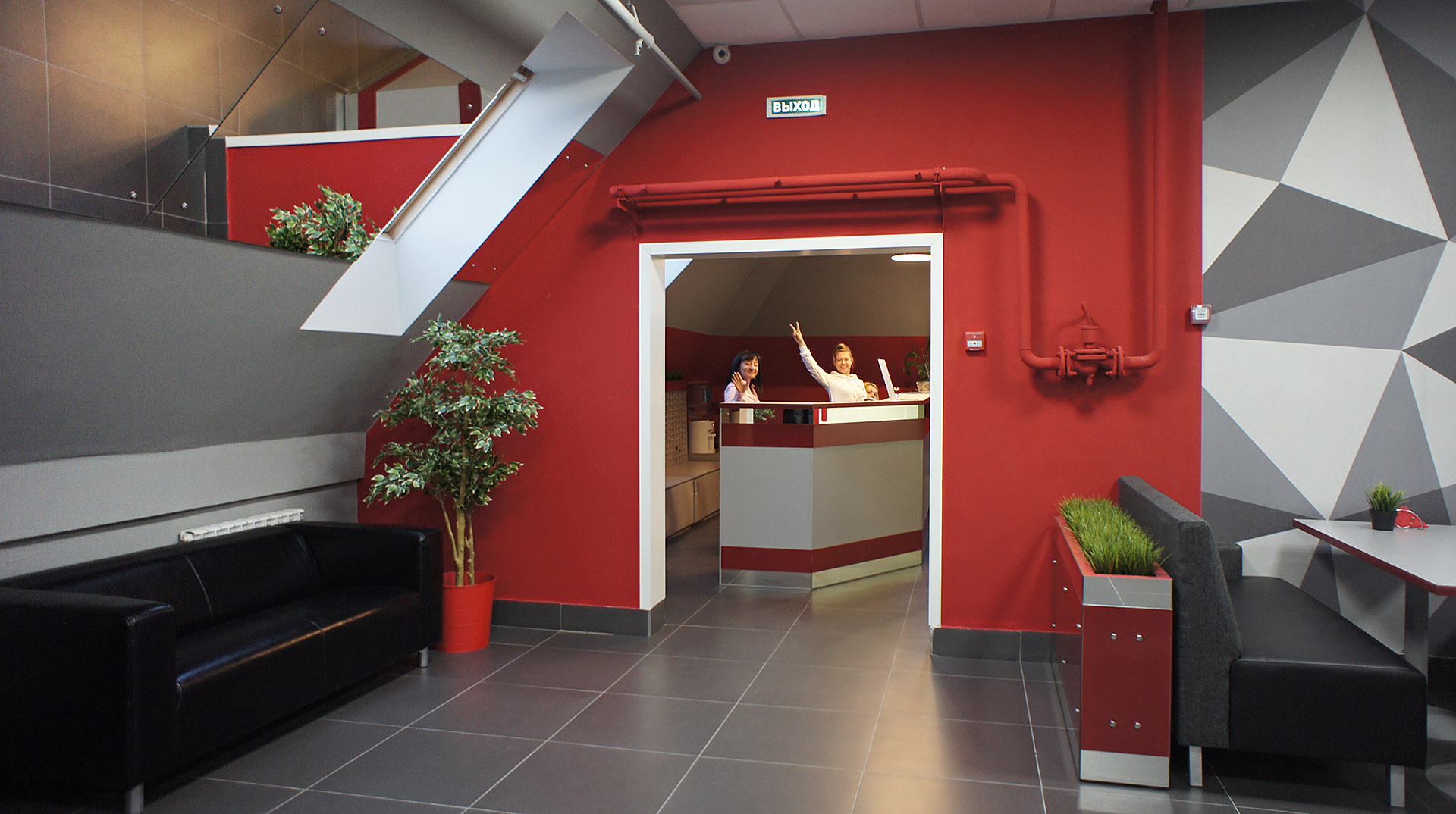 New, modern, well-equipped and stylish, thanks to the thoughtful design and planning fitness club "ALFA GYMis located on the top floor of the "Etalon" shopping mall on ул. Московская, 48 in the city of Kazan.
We were faced with the task of designing an interior capable of competing with the city's famous clubs, which often, for all their professionalism, underestimate the role of good design. We tried to take sports design to a new, attractive level.
In the interior used a contrasting combination of shades of gray with white and red, these colors are laid not by chance, because red is an excitable color, as suitable for a sports facility, and in combination with gray, it looks even brighter. Also in the interior we used contrasting forms of polygons on the walls of the cafe.
Fitness club "ALFA GYM" has a lot of sports activities, including: gym, boxing hall with a full ring, halls for group programs, including both aerobic and power training.