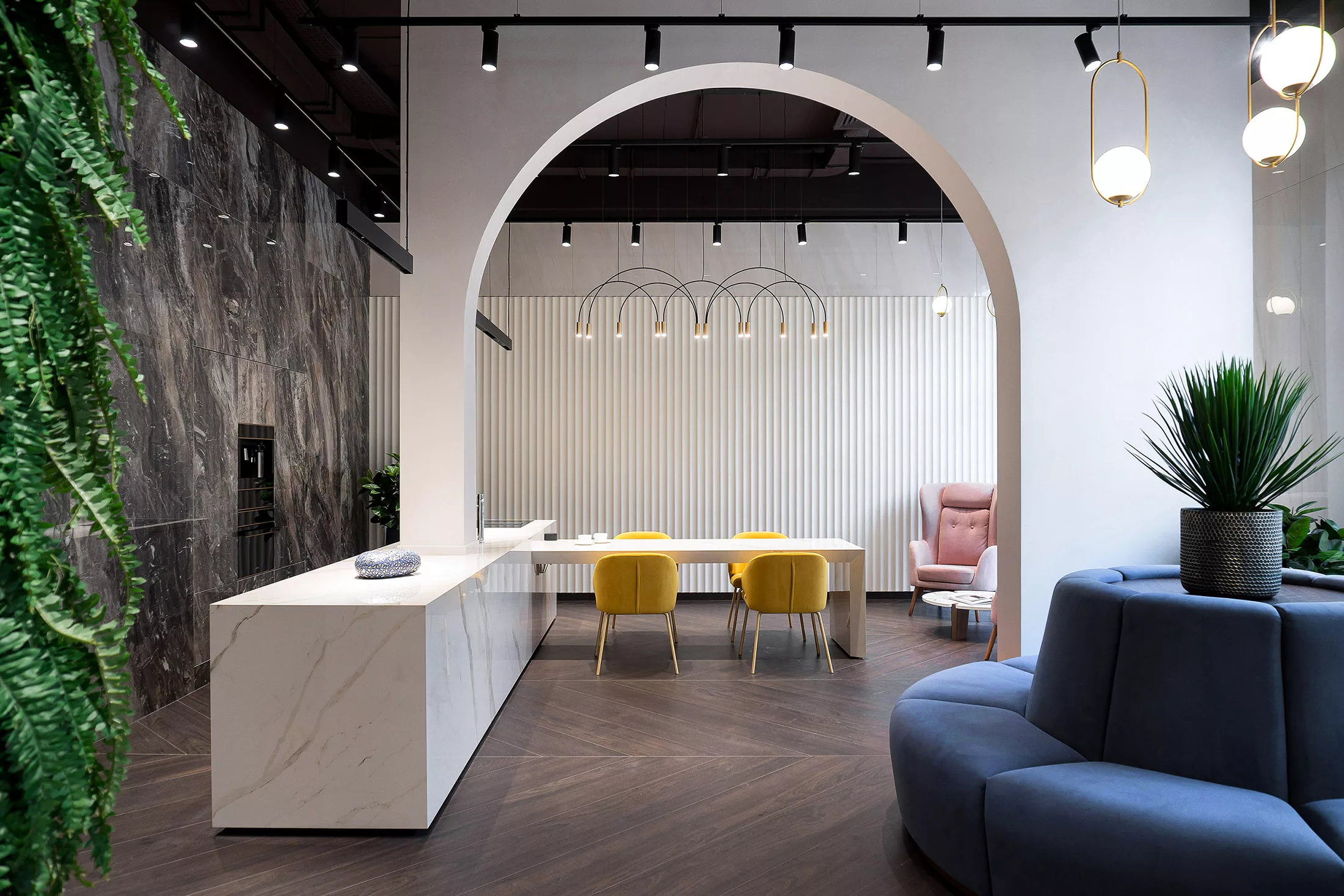 Large-format porcelain stoneware is a high-end finishing material that is gaining a trend, allowing you to achieve the effect of natural stone with the wear resistance of porcelain stoneware. Slabs are applicable in all conditions from furniture to facades, while the number of textures exceeds natural stone at times.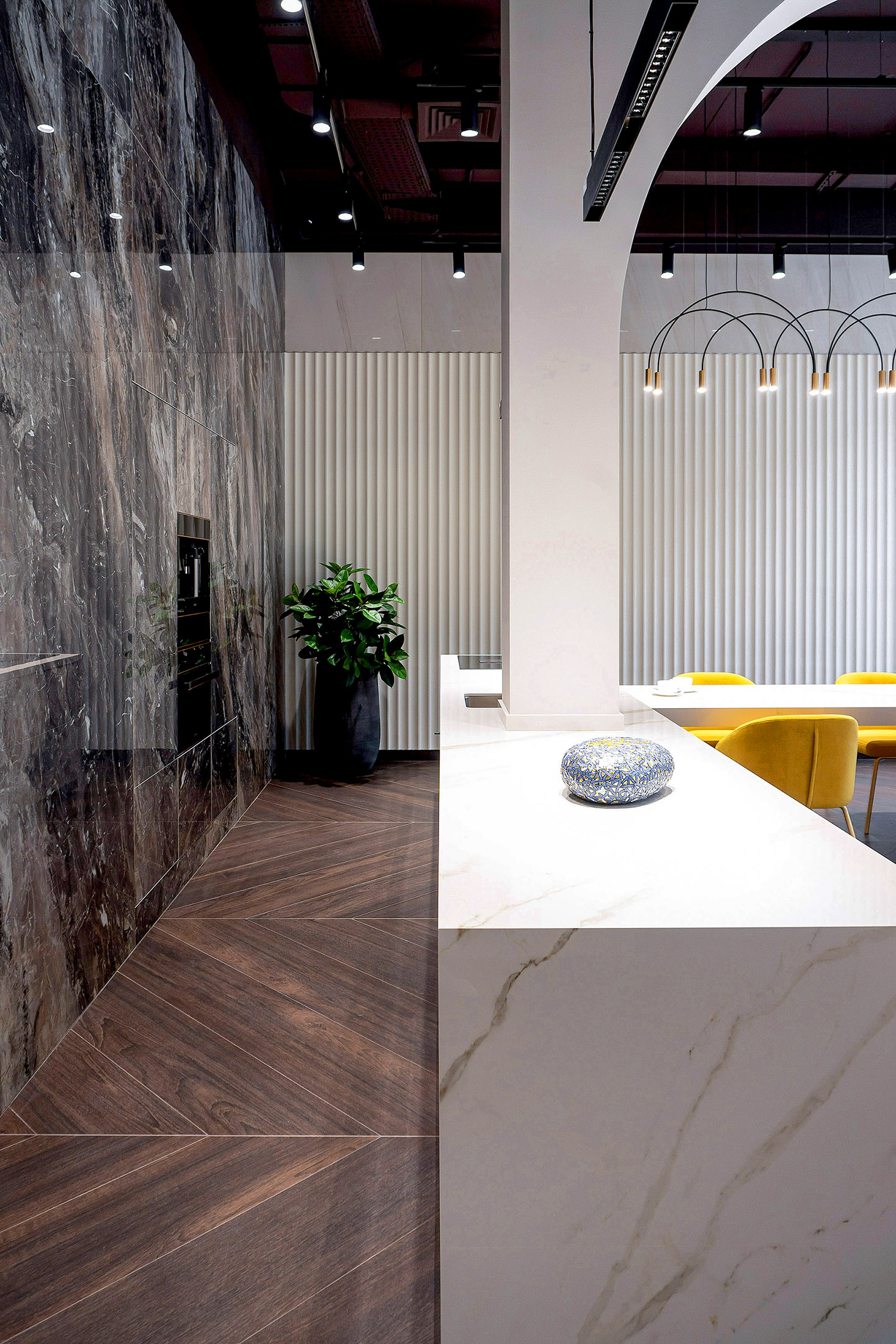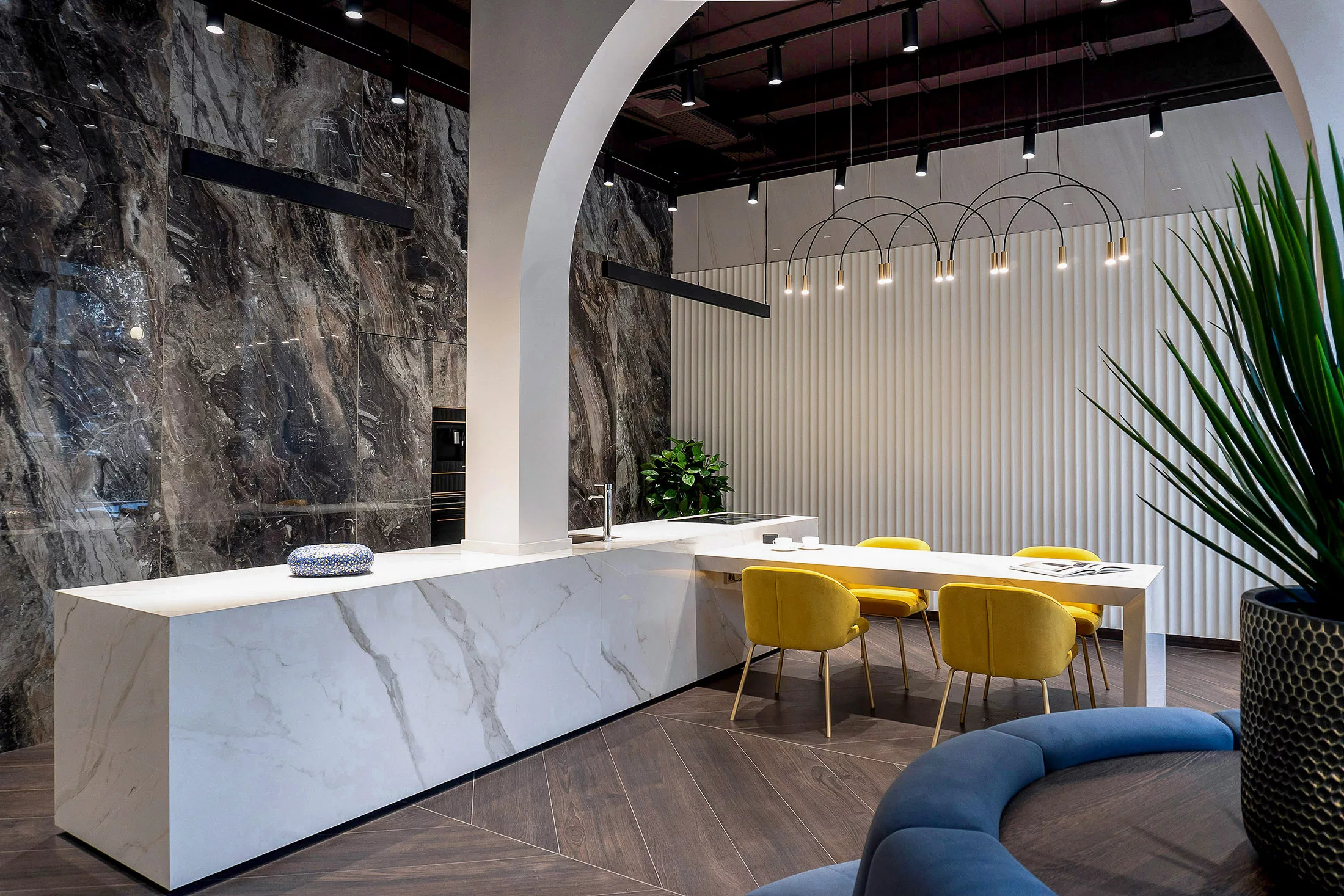 Dream apartment
The dream apartment zone is designed to show the possibility of using the material in the interior and literally makes it possible to take a break and drink coffee. SMEG's built-in appliances make great quality drinks with ease. There is a SPA zone in the wall behind the kitchen island and a hidden door. When you enter it, you will pleasantly plunge into the world of relaxation and captivating aromas. From all the walls in this area breathes warmth and comfort.
This zone is called so not by chance, it metaphorically shows what any room is capable of using large-format materials, and of course the talent of interior designers.
Divided into two main halves, the showroom invites guests to immerse themselves in the study of the presented samples. The main space with overall full-size slabs is located in another, larger part of the showroom, this area is also adjacent to the workshop and plumbing gallery.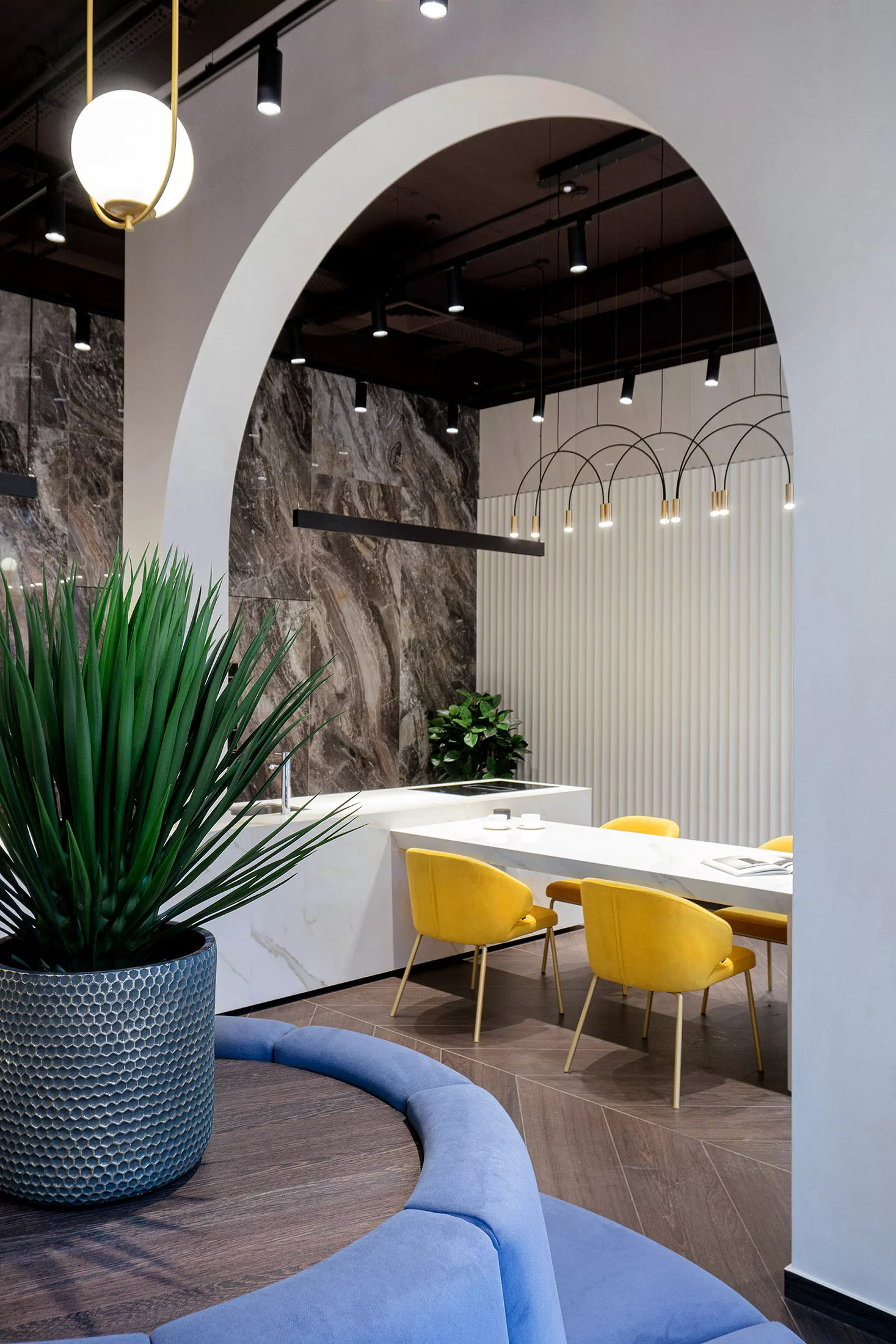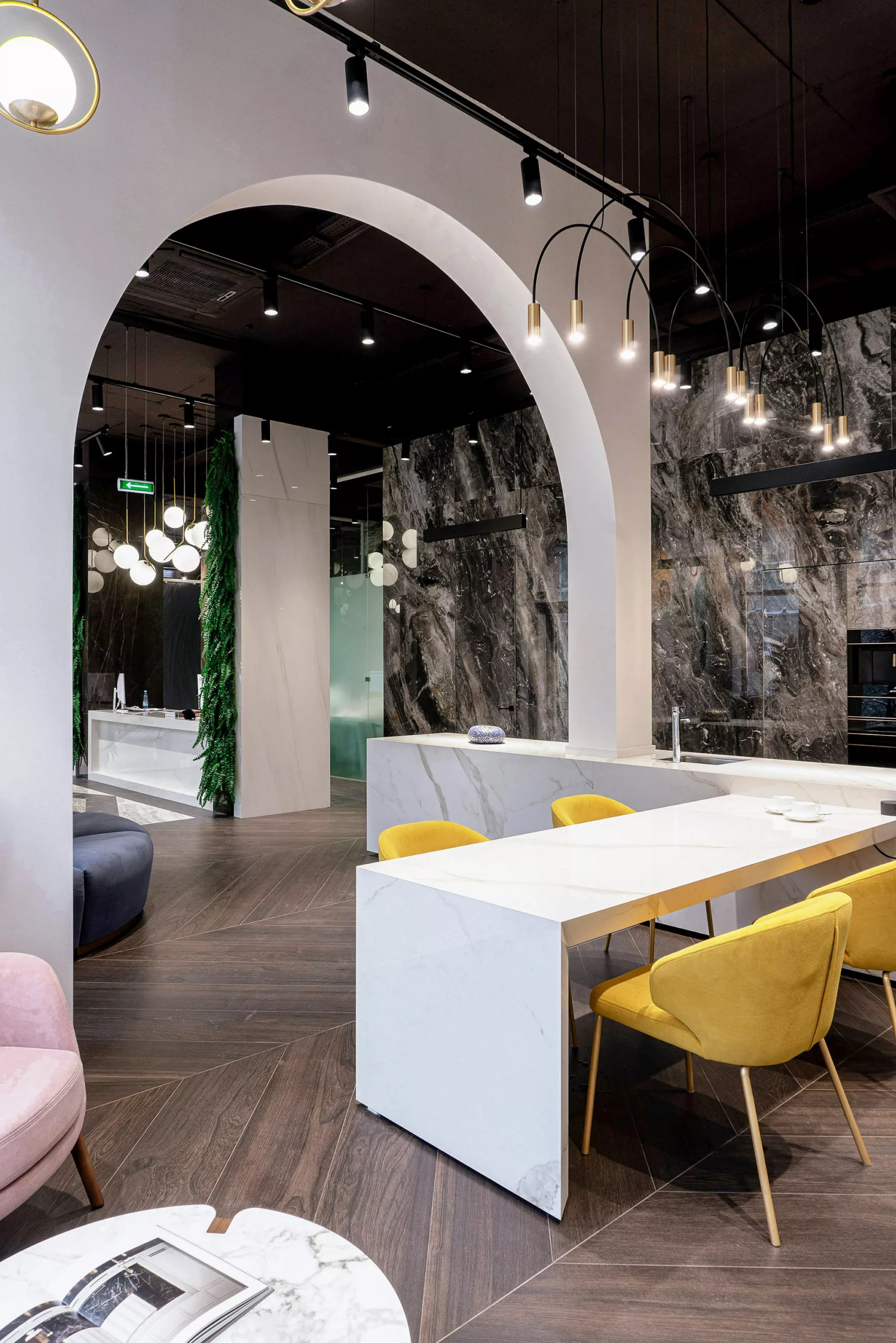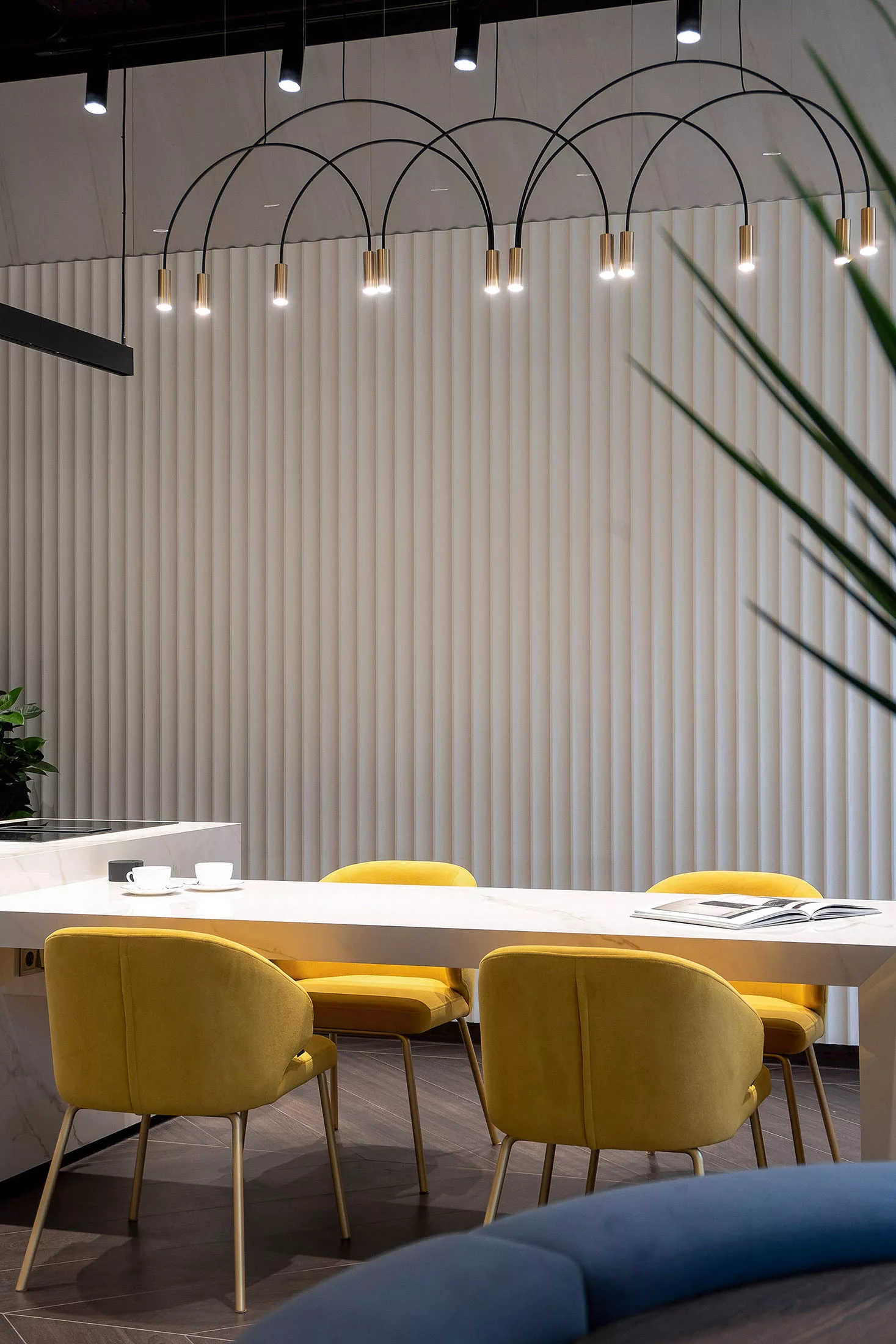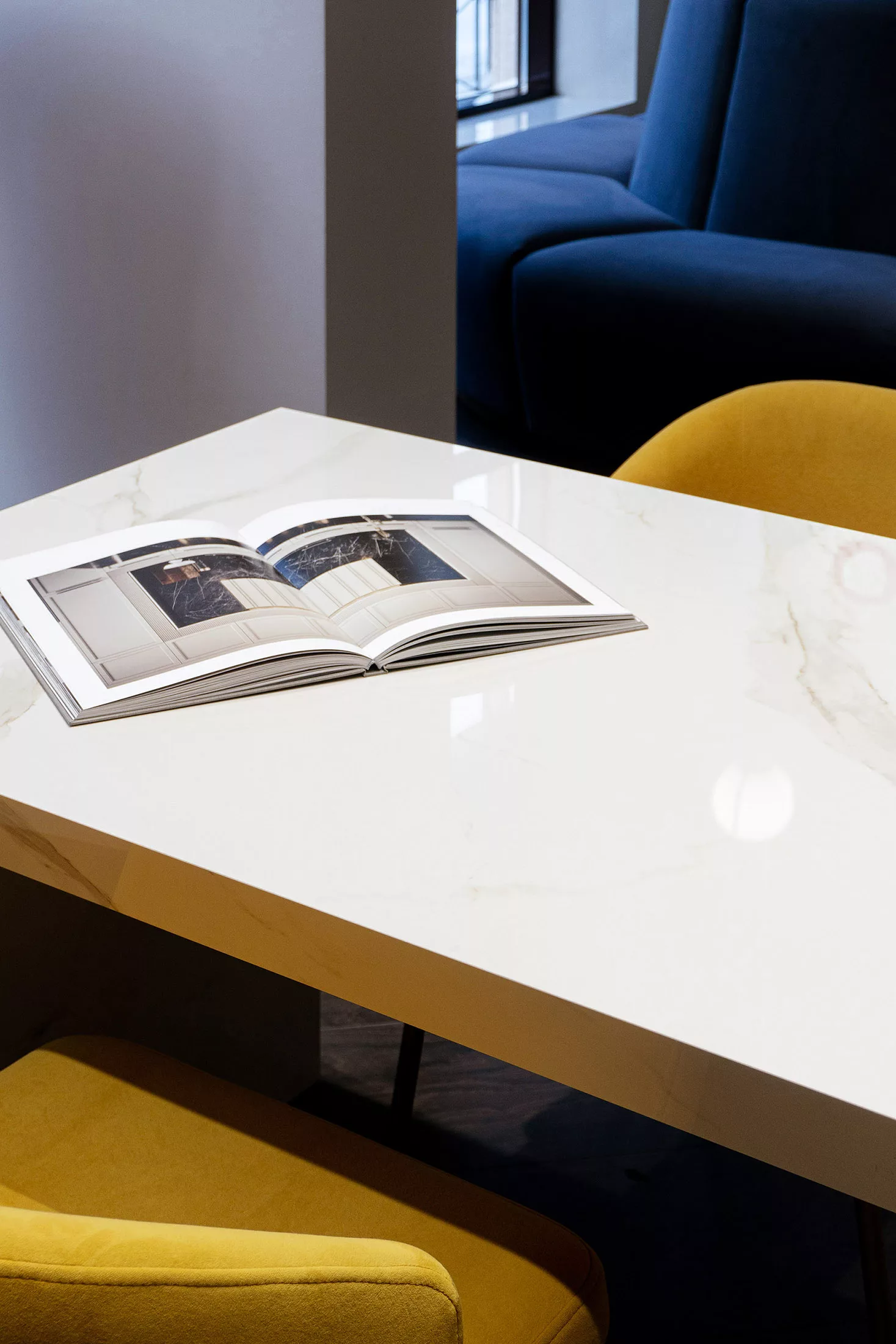 Exposition and Workshop
The showroom is made with the maximum use of this incredibly beautiful material. It is presented in special sliders for convenience and saving space, as well as in the shelving of the Workshop area.
The space has a lot of street light due to panoramic glazing, which allows customers to work comfortably when selecting materials. The ceiling fades into the background due to its darkening, and the light emphasizes the main characters of this space - the magnificent textures of the stones.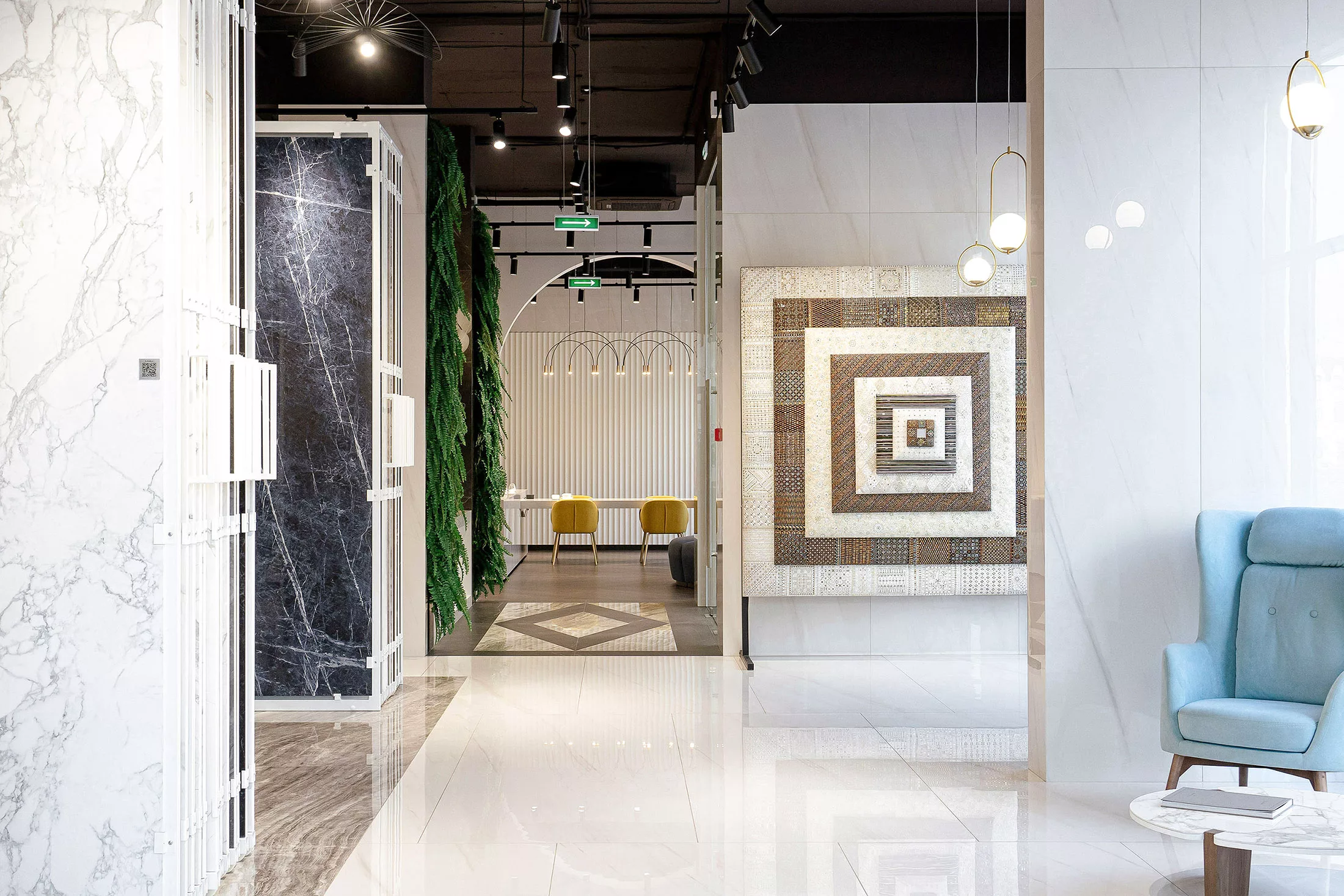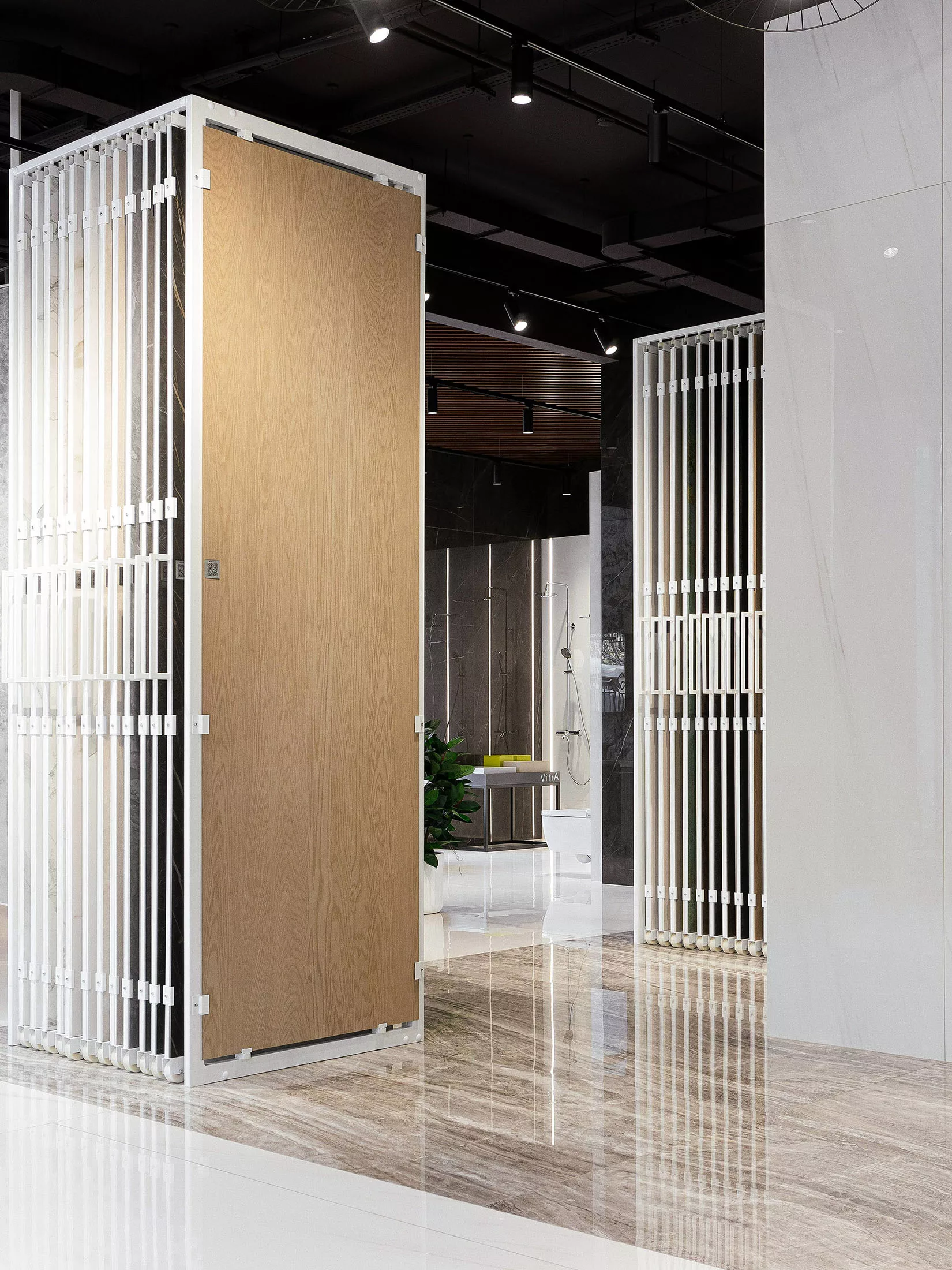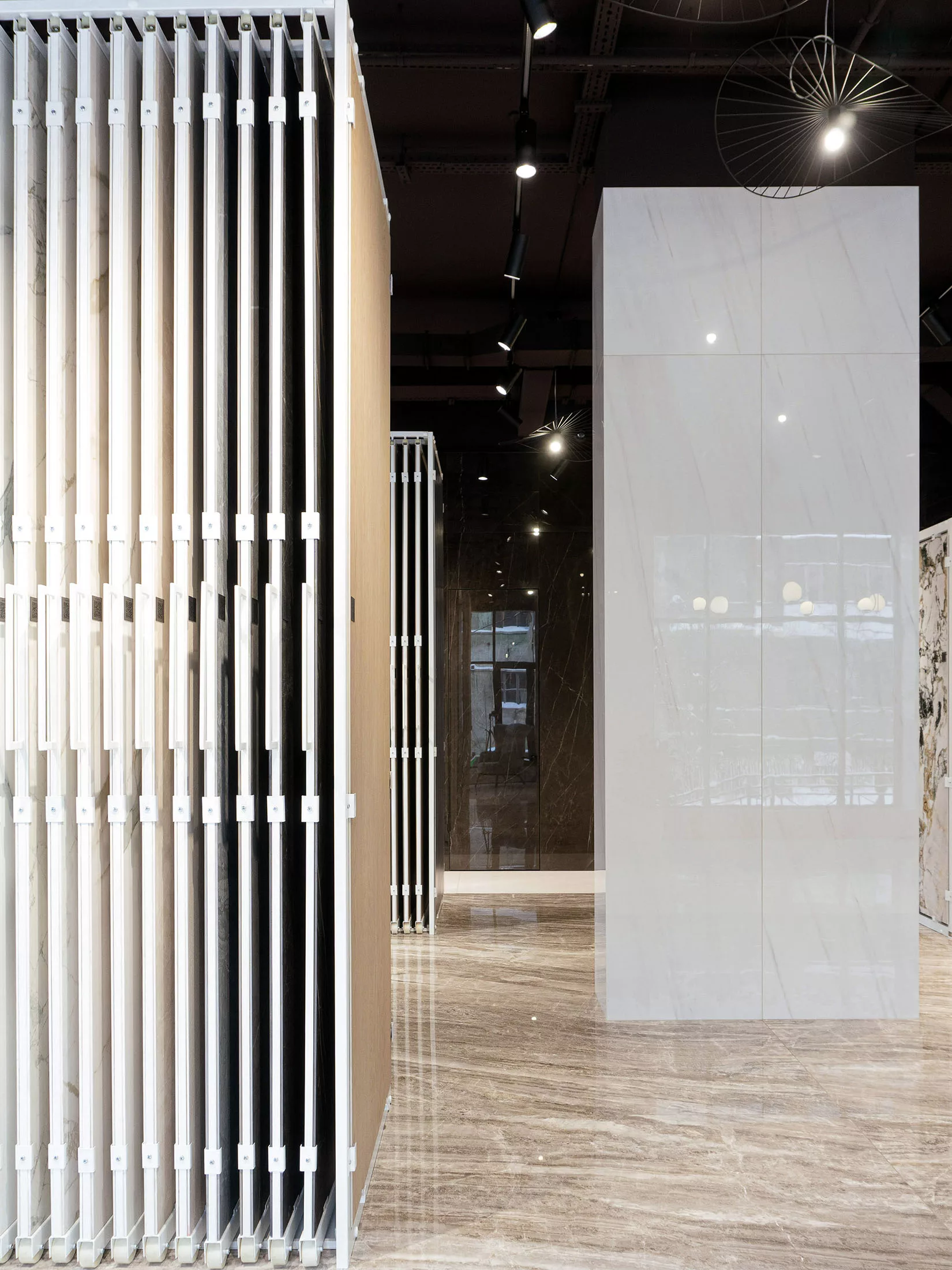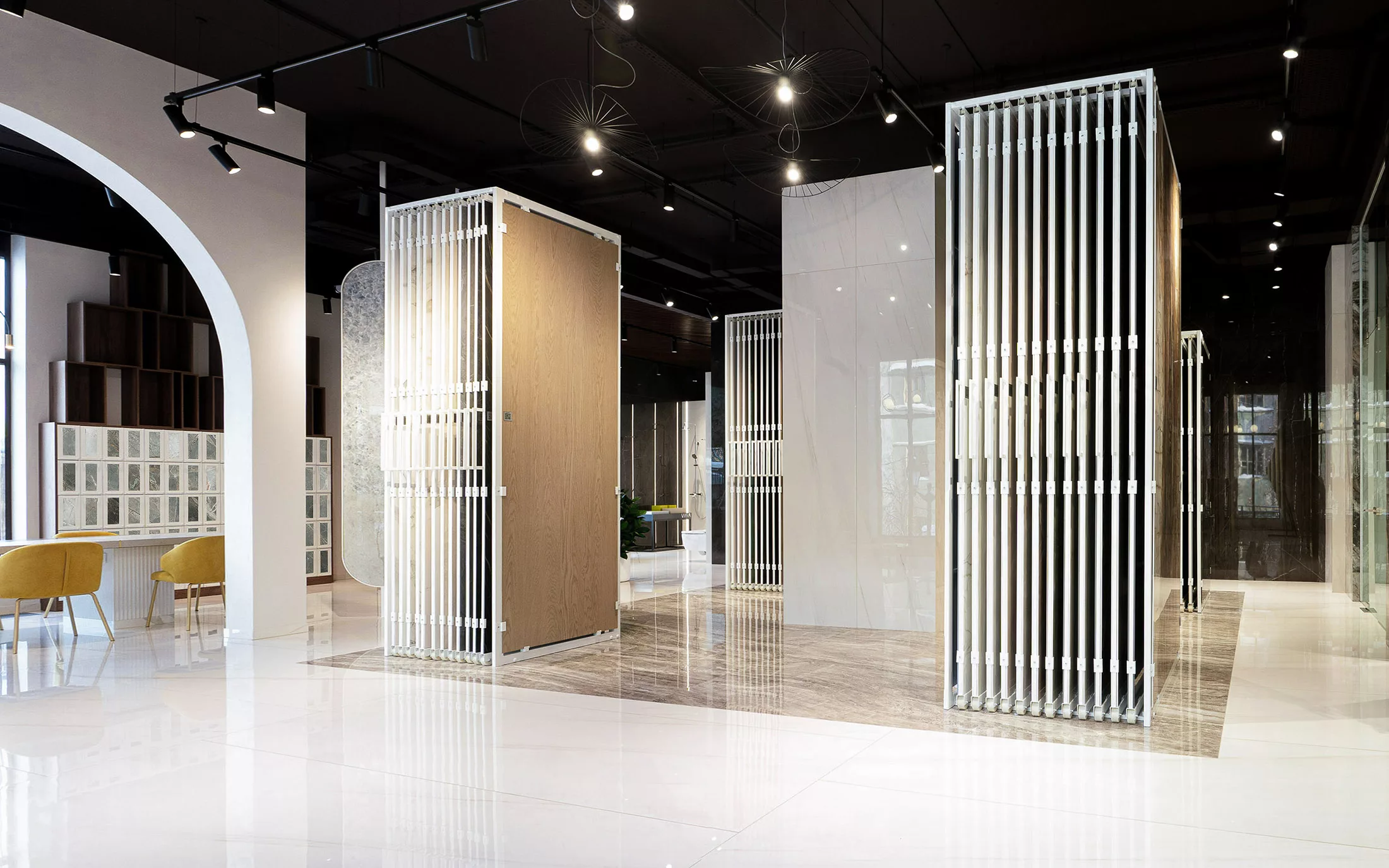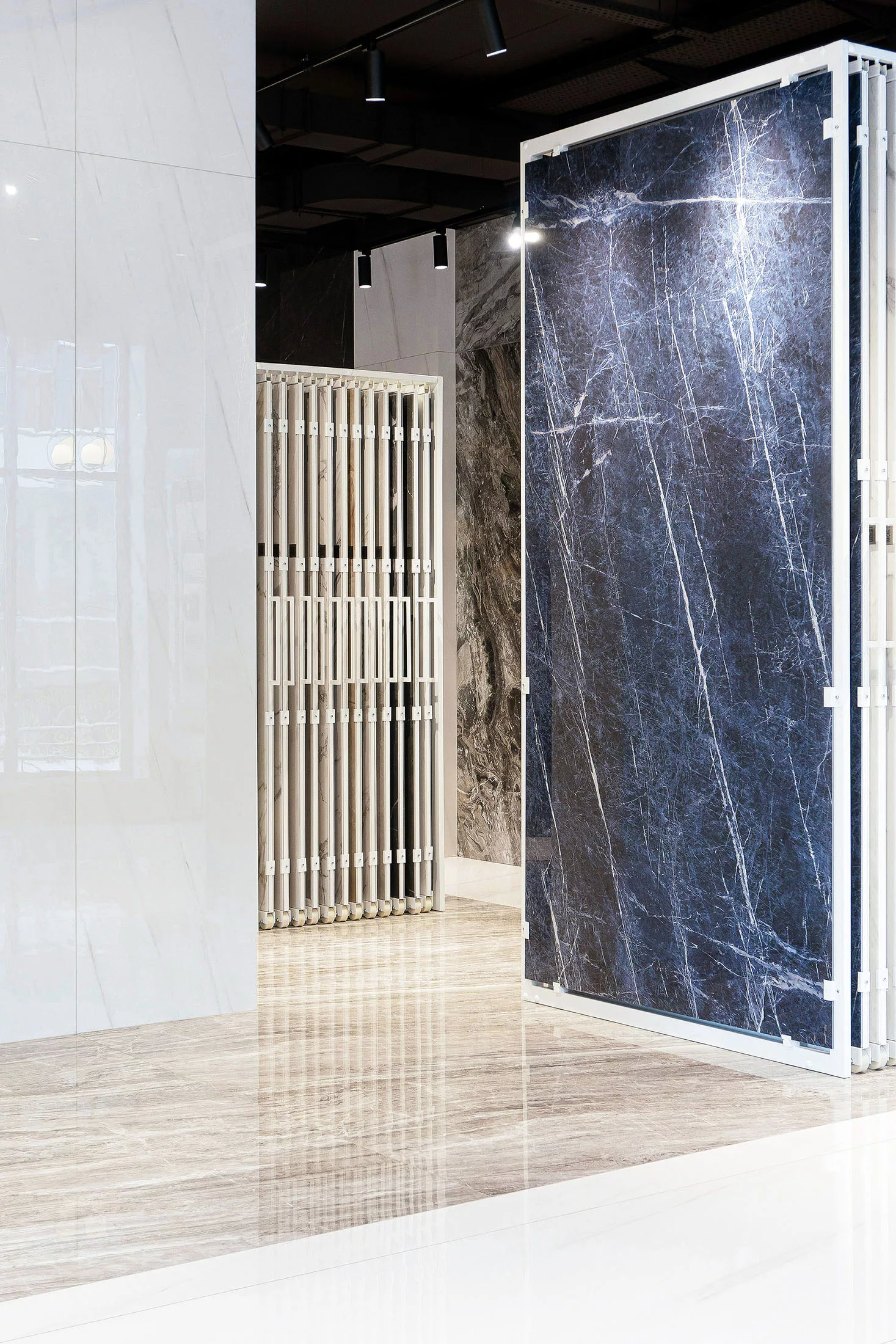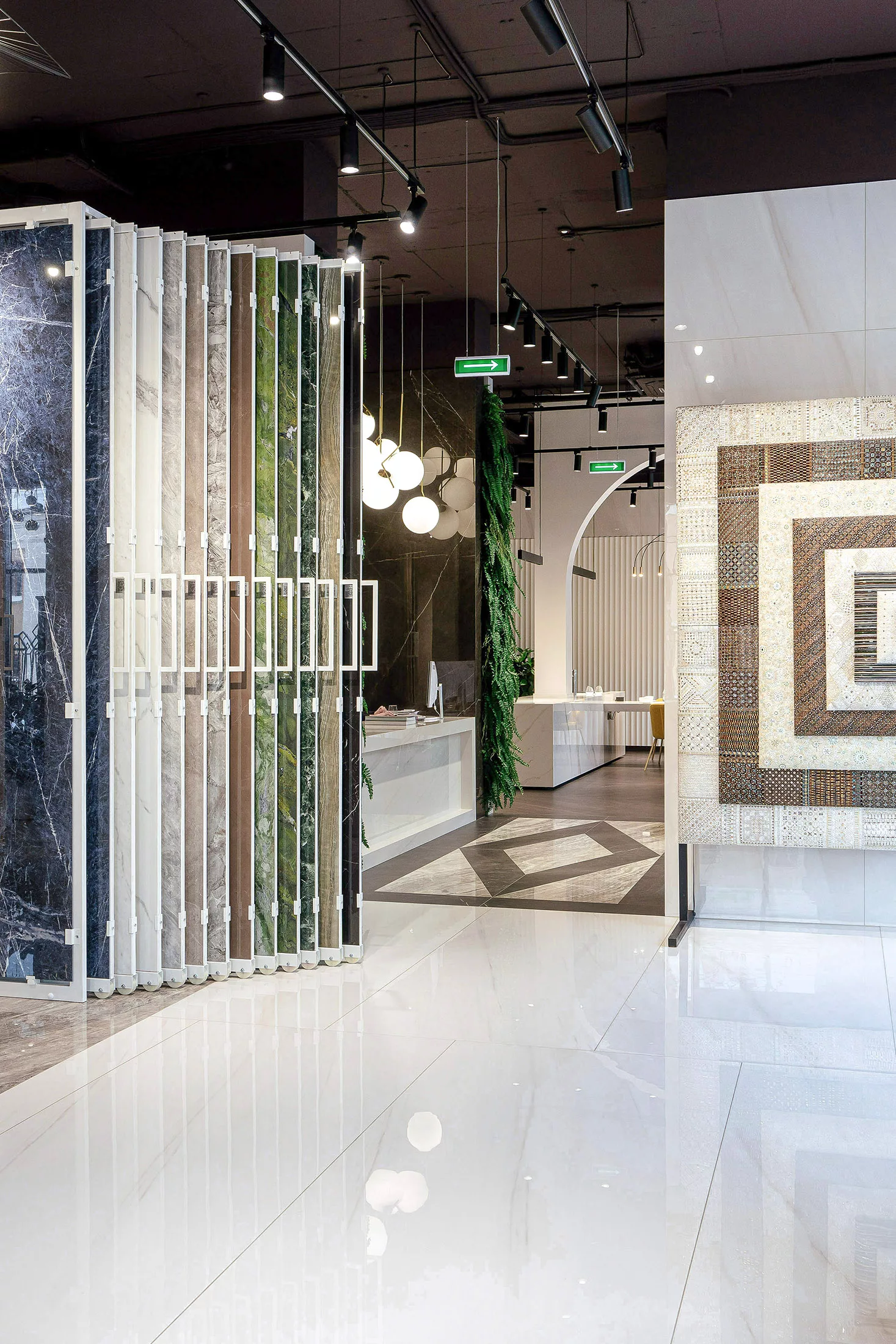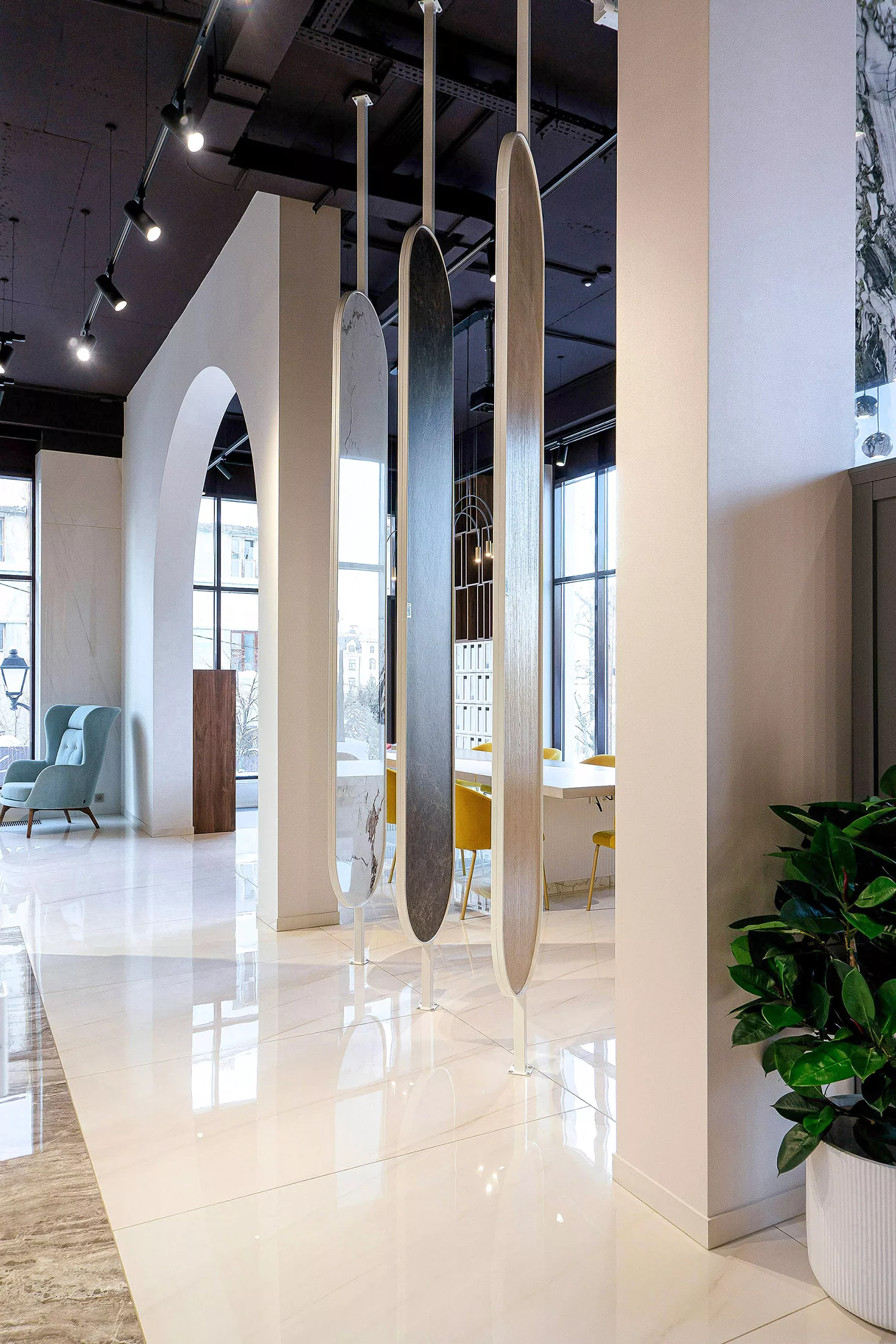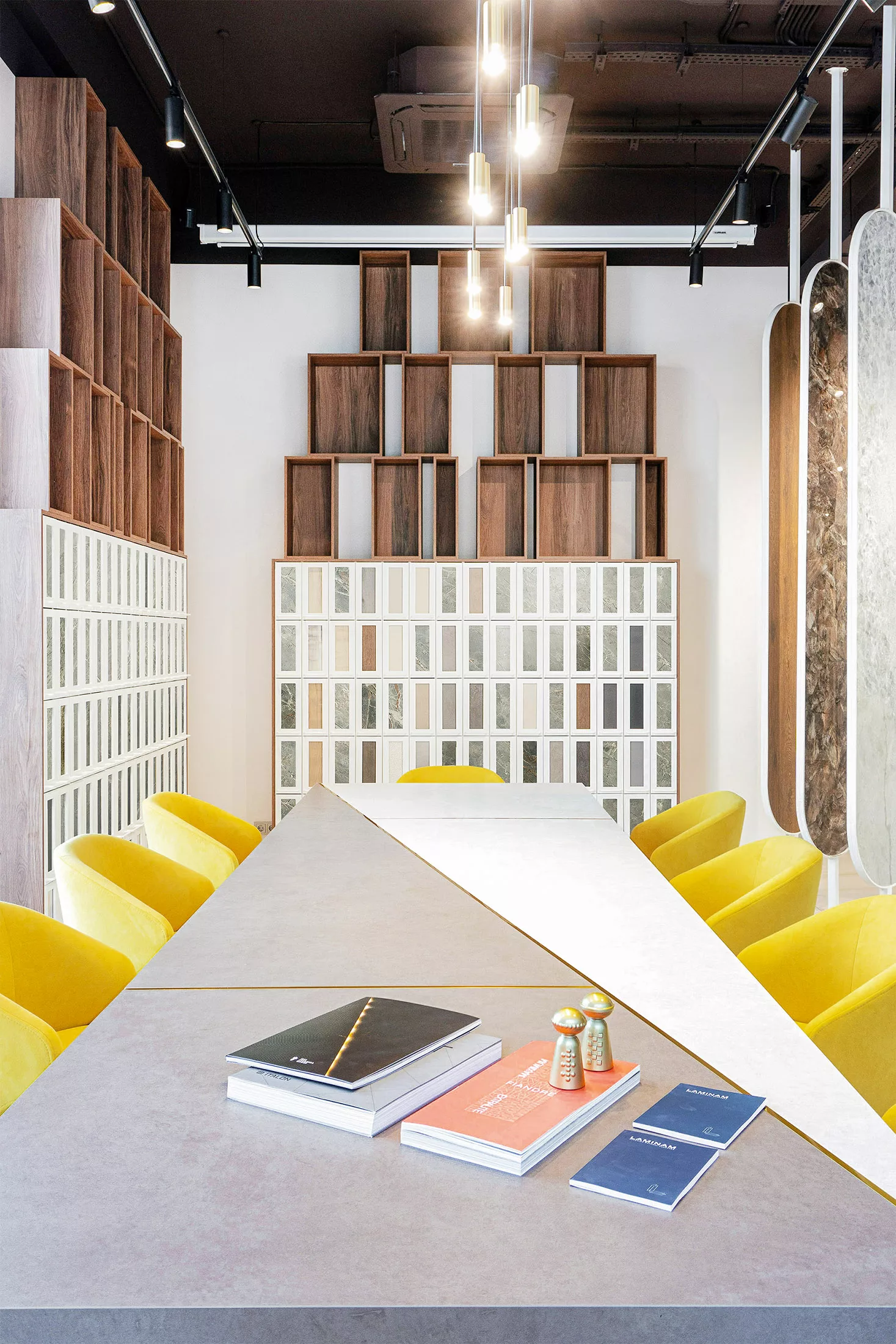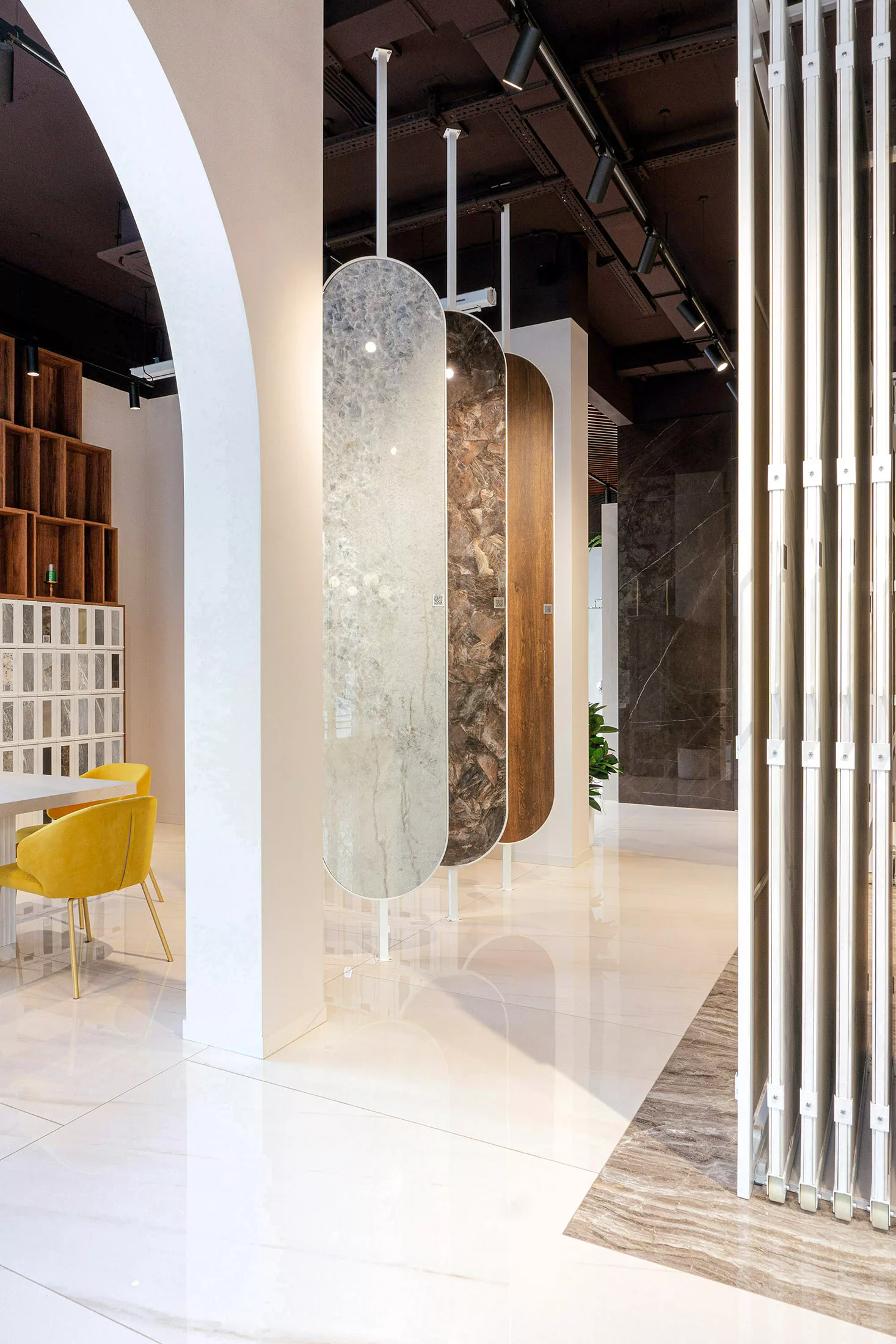 In the workshop or workshop area at a large table, you can select and compare textures of stones and just sit at a laptop. Presentations and master classes are also held here.